The cast of TVB series, "The Stunt" (特技人), reunited yesterday to watch the final episode.  In attendance were the main cast, Rebecca Zhu (朱晨麗), Shaun Tam (譚俊彥), Kelly Fu (傅嘉莉), Kelvin Kwan (關楚耀), and others.  Some were in tears while watching the finale. 
Katy Kung Reportedly Vented about Rebecca Zhu Getting Special Treatment on Set
In the finale, Shaun proposes to Rebecca while Kelvin and Kelly share a passionate kiss at the beach.  Unfortunately, Rebecca's character suffers a fatal accident while performing a stunt.  We don't know the fate of Rebecca until we see her with Shaun in the end.  However, TVB likes to give tragic endings for our on screen couples (cue: Louis and Jessica in DIF4).  In the last shot, it looks like Shaun is carrying Rebecca off into the sunset, but he's actually carrying her to her wheelchair.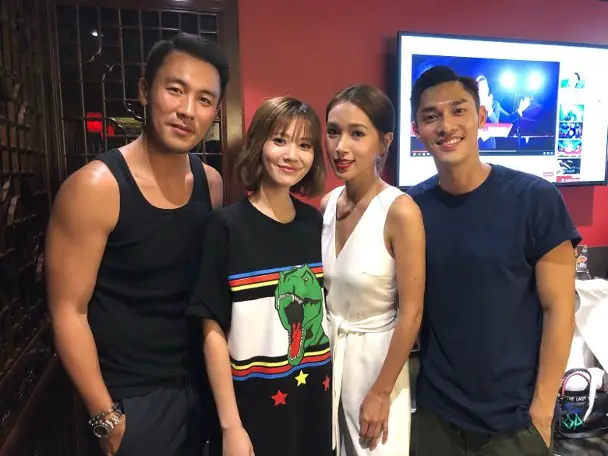 Rebecca filled with emotions goes, "I'll miss all the chemistry we had filming together.  I hope the original cast and crew can cooperate again in the future.  I saw a lot of fans leaving disappointing comments about the sad ending because I ended up in a wheelchair.  My friend's young daughter was even more exaggerated, when she saw that I couldn't walk, she told her mom to immediately go to the hospital to visit me.  Everyone is so invested in the storyline, which proves the success of the series, so I'm happy.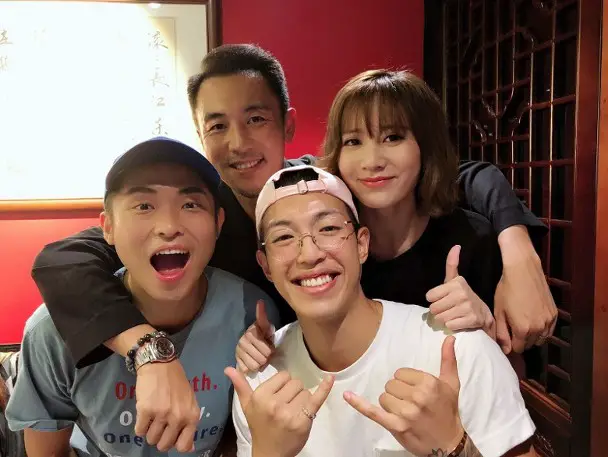 Credit: hk.on.cc, Kelvin Kwan IG