Ever since leaving TVB, Charmaine Sheh (佘詩曼) has spent the last couple of years working primarily in mainland China.  She even set up her own work studio with the help of her manager, Joanne (陳早茵).  Her career reached new heights when she took on the evil role of "Consort Xian" (嫻妃) in historical Qing drama, "Story of Yanxi Palace" (延禧攻略).  Not only did her popularity soar in China, it is rumored Charmaine earned over 60 million HKD in the span of six months through variety shows, advertisements, and filming series and movies in China and Hong Kong.
Charmaine Sheh Explains Why She Rejected Marrying into Wealthy Family and Refuses to Go on Dating Shows
It turns out Charmaine originally turned down the role of "Consort Xian."  She felt there was no breakthrough with the character as it was similar to TVB's "War and Beauty" (金枝慾孽).  Most importantly, she would not be the lead female actress and it was also an antagonist role.  It was actually Joanne who convinced Charmaine to try something new, which she did and turned out to be the right choice.  It's a good thing Joanne convinced Charmaine to take the role or else we would've missed out on the epic performance as "Consort Xian" in the last episode!  
Charmaine Sheh Recounts Incident of Being Ignored by Another Actress at Award Show, Explains Picture of Her Rolling Her Eyes
As Hong Kong paparazzi like to claim people are dating just because they are close friends, this time it's no different.  According to Oriental Daily News, Joanne once dated former TVB actress, Belinda Hamnett (韓君婷).  Naturally, Hong Kong paparazzi are saying Joanne and Charmaine are intimate due to their close working relationship.  To this, Charmaine says, "I will not respond to things that are untrue.", firmly shutting down the rumors.  
Charmaine Sheh Addresses Dating Rumors with Manager Joanne Chan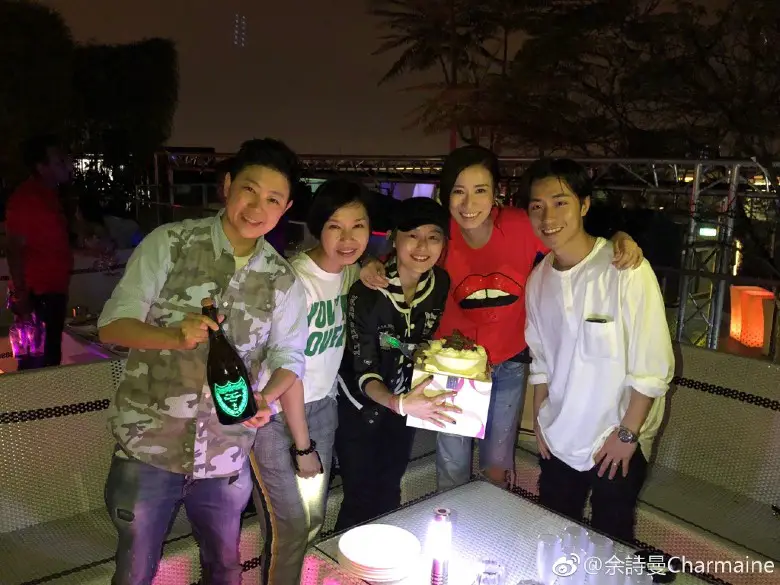 Credit: hk.on.cc