The first episode of "Idol Producer 2" finally aired on January 21st, a three day delay from the original air date. The show didn't publicize the show would be delayed until 30 minutes after the scheduled air time. The show runners didn't offer any specific reason as to why the episode wasn't aired. Some fans speculated it was due to the new "male artists wearing earrings on TV ban," that required edits to the show.
Li Wenhan Knocked Out of Top 9 in Week 4 of "Idol Producer 2"
It seems these fans were right as mentors, Lay (张艺兴) and Li Ronghao (李荣浩), both had their earrings blurred out. In addition, the English name of the show, "Idol Producer," is also missing from the logos. Some of the logos have replaced "Idol Producer" with the Chinese pinyin of the name, "Qing Chun You Ni." It looks like the show is making sure to carry out the Chinese National Radio and Television Administration's (NRTA) recent regulations on idolatry and boy/girl group survival shows.
"Idol Producer 2" Undergoes Name Change, Contestants Revealed
Watch the first episode on iQiyi: https://tw.iqiyi.com/v_19rqqz1lx4.html
Casper, former member of K-Pop group, "Cross Gene," wowed everyone with his rap and dance performance. Several of the other contestants were sure he was going to get an "A", but he ended up getting a "B".
Casper Withdraws from "Idol Producer 2"
Lay also gets annoyed at one point when several of the groups claim to have only trained for a few days to a few months. Lay then holds back and says to the group, "This is not your fault. This is the issue with the market being impatient." In his backstage interview, Lay expresses, "The market is like this right now. They think coming onto the show for four months will allow everyone to know them. It's quite disappointing."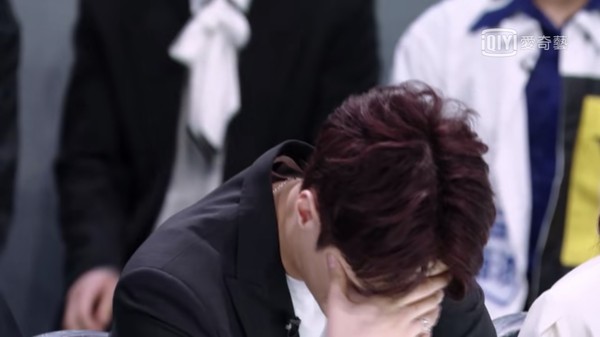 Later in the episode, Lay is annoyed once again when he asks a rapper trainee why he joined the show. The trainee, Gao Xiaosong said he wants to realize his dream of becoming a rapper and promote rap to everyone through the show. This prompts Lay to get up and express that everyone comes on the show saying they want to be a rapper. He then tells them to go on the other iQiyi show for rappers, probably talking about "The Rap of China," if they want to pursue rap instead of going on this show. He goes on further saying that you have to be a well rounded artist in order to be part of a group, which includes rapping, dancing, and singing well.
UNINE's Yao Mingming Has an Affinity with Hong Kong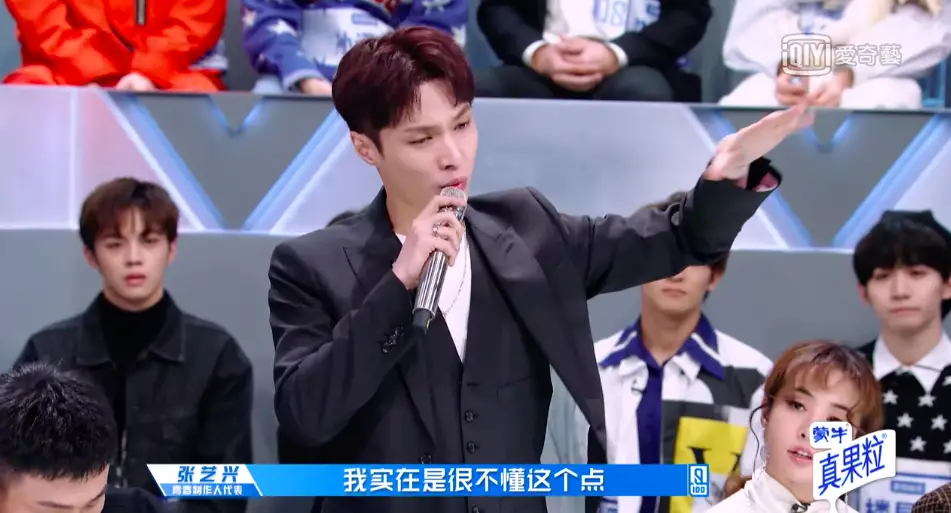 So far, no one has received an "A" yet. Li Wenhan, who got the coveted center spot in the theme song music video, is performing in next week's episode.