Former member of K-Pop group Cross Gene, Casper (卡斯柏), has withdrawn from "Idol Producer 2" (青春有你). He was a hot favorite in the first episode, wowing everyone with his singing, rapping, and dancing. Jolin Tsai (蔡依林), one of the dance mentors on the show, praised him saying, "He's very unique. He draws my attention to him." The rumors of Casper leaving the show were rampant a few days ago. It was finally confirmed today he withdrew when his name included a label saying "Already Withdrawn" on the ranking chart.
"Idol Producer 2" Finale Debuts New Group "UNINE"
Fans were upset and wanted to know why Casper withdrew from the competition. The news of his departure trended on the Weibo hot search list. Casper uploaded a short clip of him onto his Weibo and Instagram accounts addressing his departure.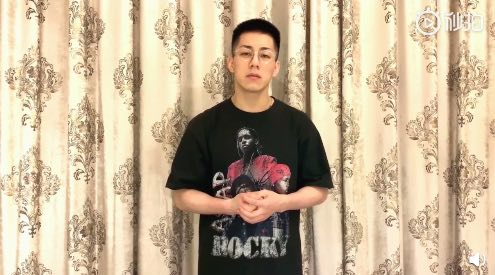 Li Wenhan Knocked Out of Top 9 in Week 4 of "Idol Producer 2"
"Recently there have been some things going on making everyone worried. I am very regretful about this, but I hope this won't ruin everyone's emotions. I will only be happy if you guys are happy. The most important thing is you guys are number 1. Withdrawing from the show, disappointed those who supported and love me. I am very sorry to everyone. But I am very happy to know how many people support me. I am also very thankful to everyone who voted for me, stayed up for me to support me at different times. Because of you guys, I feel so lucky and happy. So I will really keep this in the bottom of my heart.
"Idol Producer 2" Finally Airs First Episode with Disappointing Performances
Through this show, I also met a lot of good friends. I also want to thank all the crew members for helping me and supporting me. Even though this was short lived, I believe there will be a long road in the future. I will put in more hard work and give everyone better works. I also heard "This Is the Way," received a lot of love from everyone. I will quickly edit the song and share it with everyone. Please support me and anticipate my upcoming work. I believe everyone will continue to support me, so thank you everyone for the support. Thank you."
Jin Chen Calls Casper Her "Destined Person" After First Date on "Meeting Mr. Right 3"
One rumor circulating online is alleging Casper was "asked to withdraw" after questioning why the opposing team had a chance to perform twice and eventually won the challenge to perform live. The new format of this season is that two teams perform the same song to compete who gets to perform the song live in front of an audience. The losing team only performs it in the practice room via video conferencing. It was said the opposing team, Team A, performed twice, but Casper's team was still a little bit better than theirs.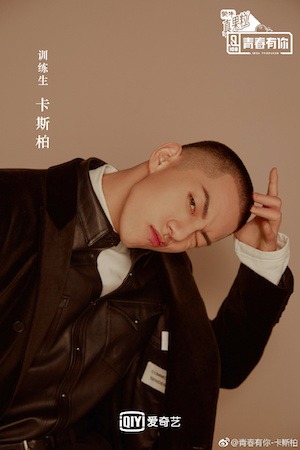 In the end, the judges chose Team A. A lot of the "younger brothers (didis)" at the scene, including two from Casper's group were crying because of the outcome. Casper went up to the judges to inquire about it and ask why they weren't chosen. According to this person, someone from the show took it offensively and felt Casper was yelling and disrespecting the judges. In the end, it looks like Casper was forced to withdraw.
iQiyi hasn't responded or addressed his departure. In episode 3, Casper's scenes are mostly edited out already. A lot of fans are disheartened to see him leave the show as they thought he was a breath of fresh air.
Credit: ETtoday.net, Casper IG, Weibo (1, 2, 3)