This season of "Idol Producer" (青春有你) keeps shocking everyone; from no one getting ranked A to the new format where teams battle it out to perform in front of a live audience. In this week's episode, it was the first public performance for eight teams. Netizen favorite and center position, Li Wenhan (李汶翰), was knocked out of the top 9 ranking after the group evaluation scoring, shocking everyone.
UNINE's Li Wenhan Dragged into Dating Rumors with Wang Ziwei Once Again
UNINE's Yao Mingming Comforts He Changxi After Falling During Performance
UNINE's Li Wenhan Plays a "Fuerdai" in "Chasing Ball"
"Idol Producer 2" Finale Debuts New Group "UNINE"
For the first group evaluation, there were 8 songs to be performed. All the trainees were separated into 16 groups. For each song, two groups compete against each other to win the chance to perform on stage. The losing team only performs in the practice room, but also loses the chance to rally votes from the audience. The winning team gets 600 votes from the audience after their stage performance.
Casper Withdraws from "Idol Producer 2"
Each audience member is limited to voting for only one member from each group. So even though each member might stand out, the 600 votes might be evenly shared and the individual might not receive that many votes. However, if only one person stands out from a group, they could possibly get more votes. Li Wenhan and his group members, Vento (管櫟), and Hu Chunyang (胡春杨) were all in the top 6. While their performance of "Ge Bi Tai Shan" (隔壁泰山) received high praise, none of the members received a large number of votes.
"Idol Producer 2" Finally Airs First Episode with Disappointing Performances
After all the performances and voting, Deng Chaoyuan (邓超元) shot up from 9th place to 1st place. It probably helped as they performed "Dream", which was a popular performance from season 1. Li Zhenning (李振寧) shot up to 3rd place from 62nd. Xu Bingchao (徐炳超) also shot up from 53rd place to 5th place. Li Wenhan dropped from 1st place to 15th place. All the mentors were shocked with Lay expressing, "No one expected today's results to be like this."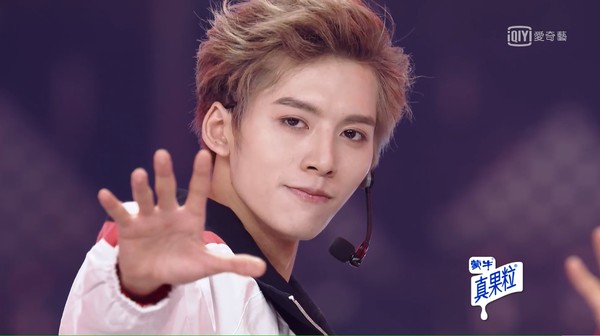 As for another fan favorite, Yao Mingming, he wasn't part of the winning team that got to perform on stage. After receiving his results, Lay initiated a one on one talk with him. Yao Mingming shared his struggles with Lay about how he started as a trainee in 2012 in Korea, but returned to China and became lost due to some circumstances. Lay gave him a motivating speech and told him to find that one performer to emulate so that he could get the same recognition from the audience.
UNINE's Yao Mingming Has an Affinity with Hong Kong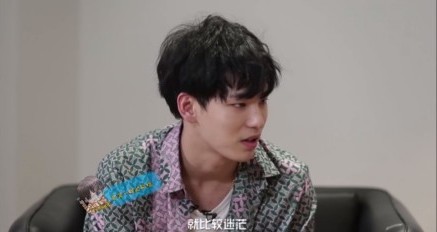 Watch the video of Lay consoling Yao Mingming: http://t.cn/Ec6srye
Credit: ETtoday.net, Idol Producer 2 Weibo