Popular Chinese variety show, "Who's The Murderer" (明星大侦探), which was adapted from the Korean show "Crime Scene", is returning for season 5. The news was confirmed by the director of the show with a picture of a yacht he shared in his "Friend's Circle" on WeChat. He included the caption, ""Who's The Murderer 5″, See you on the yacht.", hinting they will be filming an episode there. It's reported the original cast from the first season will be returning and air in Q4 this year.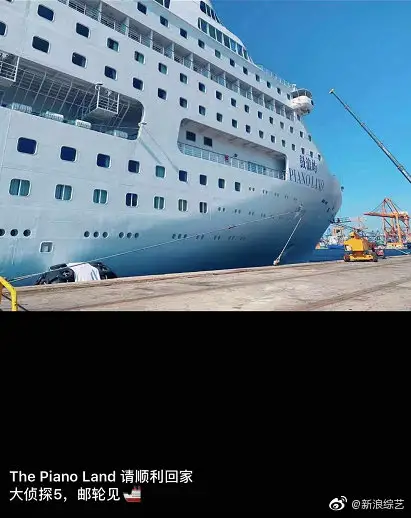 The news started circulating when a fictional character from the fictional boy band, "NZND" (No Zuo No Die"), a staple on the show, uploaded three consecutive posts on his Weibo account. The first post said, "A bunch of old friends will be returning!". The second post were the initials "HS.BO.GZ", which netizens suspect are the initials of the original cast members: He Jiong (何炅), Sa Beining (撒贝宁), Bai Jingting (白敬亭), Wang Ou (王鸥), Gui Gui (鬼鬼), and Da Zhang Wei (大张伟). The third post read, ""Who's The Murderer 5″, long time no see. Do you miss me?" The posts were later deleted and he uploaded a new post to wait for the news to be reported on the official Weibo account.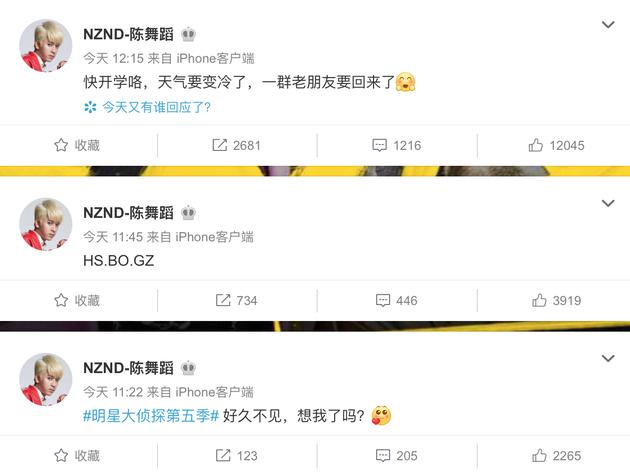 The show is a fan favorite as they especially like to couple up the original cast members. Gui Gui and Bai Jingting even have a CP fan name, "PoPo CP" (魄魄). However, in the latter seasons, Gui Gui only appeared as a recurring guest, breaking the dreams of many CPs.
Are Gemma "Gui Gui" Wu and Bruce Hung More than Just Friends?
Watch one of the funniest episodes featuring NZND: