Kenny Kwan (關智斌) and his EEG label mates, Carlos Chan, and Angus Yeung (楊天宇) have a Youtube show called "3 Fools" (三夫當關). In the latest episode, they invited Michelle Wie and Shiga Lin as guests. The topic of discussion was filming intimate and kiss scenes. When it came to Kenny Kwan, he revealed a rookie actress had stuck her tongue in his mouth while they had a kiss scene.
Steven Cheung Borrowed Money from Kenny Kwan and Yumiko Cheng to Repay Ex-Girlfriends
Kenny Kwan Goes From "Boy'z to Men" in Solo Concert
This rookie actress' action made Kenny Kwan really nervous so he used his teeth to stick her tongue back to her mouth. Kenny Kwan explained, "She was really nervous before filming. I said there is nothing to be afraid of, it's like kissing your boyfriend. She might have misunderstood what I meant. At the time, my eyes went wide. I thought why didn't it seem right. I saw her tongue sticking out and then I closed my mouth and used my teeth to stick it back to her." Kenny Kwan expressed he didn't think this actress was intentionally doing it because she was a newcomer.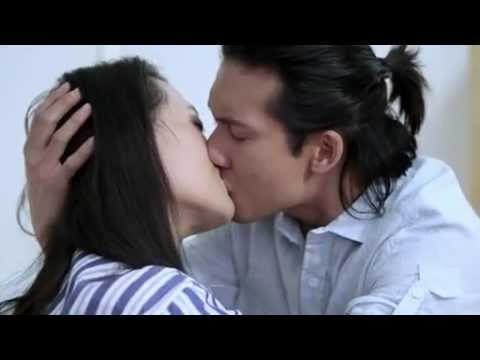 Kenny Kwan wouldn't reveal the name of the actress, but there are a lot of speculations it could be Chinese actress, Yang Feiyang (杨菲洋). When Kenny Kwan started filming series, he was developing his career in the mainland. He filmed a series called "Banana Boy" (成人记), which featured Yang Feiyang, who had debuted in 2011 through the variety show, Super Girl (超級女聲). The following year, she filmed "Banana Boy" with Kenny Kwan.
Credit: hk01, Kenny Kwan IG, Yang Feiyang Weibo