Korean artist, Yoona, has amassed a big following in Asia, especially in the Chinese speaking regions. She has even filmed a Chinese series before as well. Yoona had started learning Mandarin and was able to communicate and conduct interviews in basic Mandarin. After further studying, she decided to take the HSKK, which is the Chinese Proficiency Test. She revealed her results on January showing that she successfully passed the intermediate level of the HSKK. This was actually not her first time taking it. The last time she took it, she only missed one point to pass the exam.
Jasper Liu Yi Hao Thanks Yoona for Helping Him Translate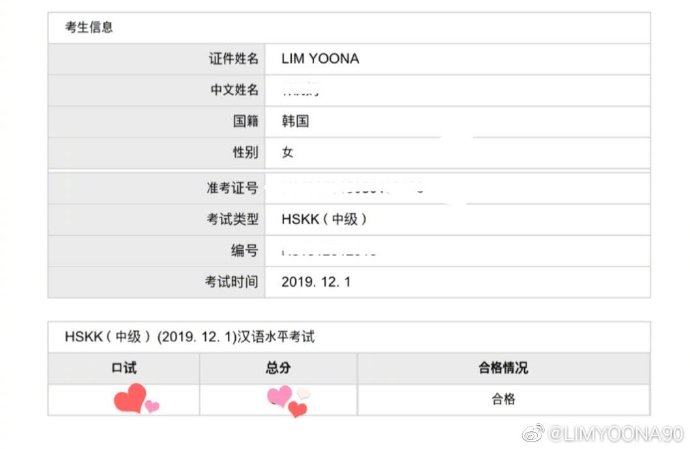 In order to celebrate such a feat, Yoona took the opportunity to show off her fluent Mandarin by ordering food at a restaurant in China. She posted a video on her Instagram showcasing her trip from Macau. You can watch Yoona converse in Chinese with a server at 3:33.
Yoona is translating for her team and is heard asking the server if she can choose the type of vegetable. The server understands her and says she can. Yoona then asks him if there is Chinese cabbage and mala soup base is available as requested by someone from her team. At the end, Yoona asks the server if they ordered enough food for everyone, to which the server says, "It's about right." Everyone then applauds Yoona for her services.
Before she passed the exam, Yoona had already showed off her Chinese speaking prowess. Jasper Liu posted a picture back in 2018 and had thanked Yoona for helping him translate while he was at an event in Korea.