The 39 year old Malaysian native, Jacquelin Ch'ng (莊思敏), tied the knot on March 15 with her Taiwanese boyfriend, Brian, after dating for a few months. Jacqueline Ch'ng dropped the bomb last month when she announced her boyfriend proposed to her only after a few months of dating. She revealed at the time that she didn't want to be bothered by holding a flashy wedding. The two held a simple wedding at their home in Hong Kong attended by close friends and some family members. Despite having a simple wedding, Jacquelin Ch'ng also changed dresses three times.
Jacquelin Ch'ng to Marry Taiwanese CEO Boyfriend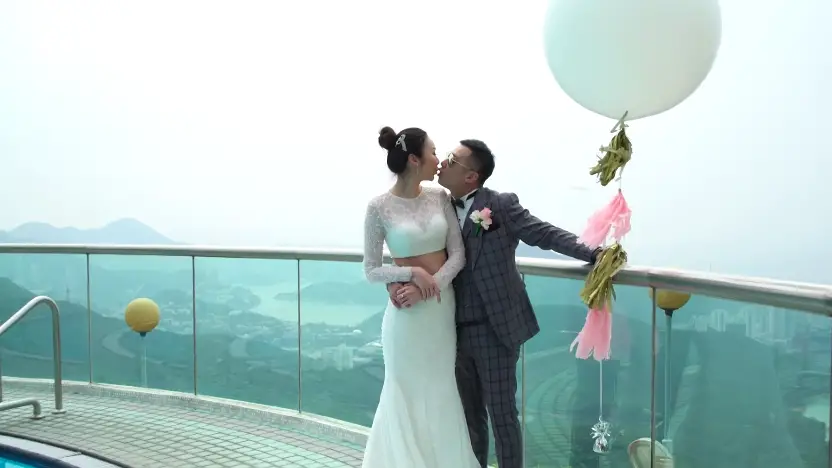 Jacquelin Ch'ng Has Finally Found Her "Mr. Right"
Due to the COVID-19 outbreak, the newlyweds' parents weren't able to travel to Hong Kong to witness their wedding being that the groom's parents are in Taiwan and the bride's are in Malaysia. They did do a video conference with their parents though. While reading their vows, they immediately initiated to take a family photo, but forgot to exchange their wedding rings! Their guests had to remind them.
After the wedding was over, it was time to throw the bouquet and it landed on none other than Jacquelin Ch'ng's younger sister, Lisa Ch'ng (莊思明). When asked if she was going to be the next bride, she expressed: "I have to thank our sisters for yielding and letting me catch the bouquet. Also, my sister prepared it well. Thanks to my sister. As for the wedding date, you'll have to ask Mat (Mat Yeung). Girls can't take the lead on this." Lisa Ch'ng also expressed she was very happy for her sister finding someone as she was worried Jacquelin wouldn't have someone to take care of her.
Lisa Ch'ng Under Fire for Leaking Cathay Pacific Crew List Over a Pen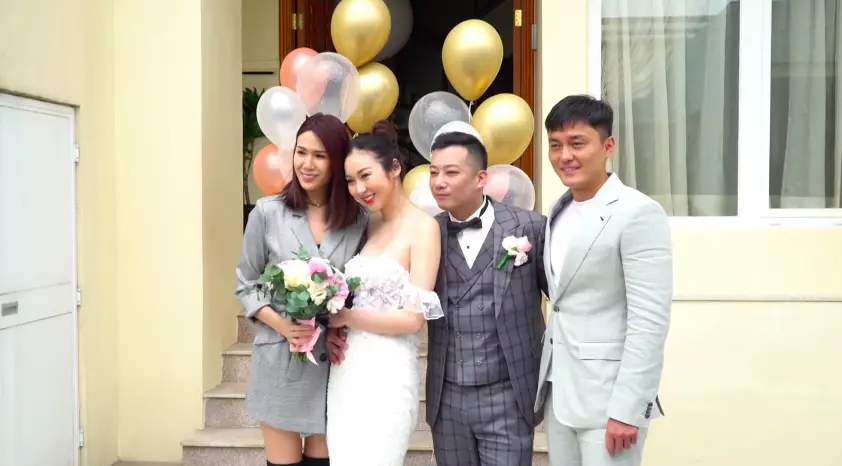 Mat Yeung Accused of Being a Kept Man, Lisa Ch'ng Clears the Air
Jacquelin Ch'ng spoke to Oriental Daily News and revealed, "When we were about to sign the marriage certificate, we Facetimed them (her parents). My mom really wanted to say something, but I couldn't hear what she was saying. So it was pretty funny. A lot of the people present were my friends. It was like having a party." Jacquelin Ch'ng mentioned she will continue working and her husband will have to quarantine himself for 2 weeks when he returns to Taiwan. She said, "I am very thankful for him coming over this time. He will also have to bear two weeks of quarantine."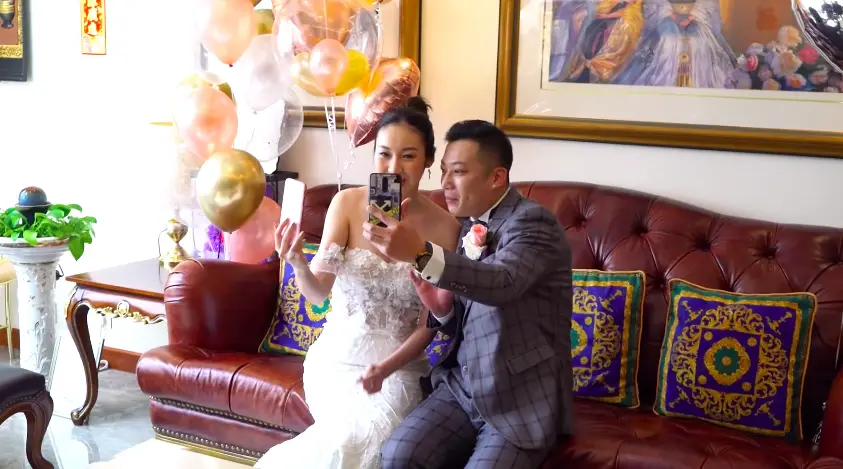 Credit: hk.on.cc, Apple Daily HK, Jacquelin Ch'ng IG