If you're watching TVB's currently airing series, "Airport Strikers" (機場特警), you'll notice a lot of fresh and unfamiliar faces. One of them is Regina Ho (何依婷), who plays Mat Yeung's (楊明) girlfriend, "On On". Regina Ho is actually the 2017 Miss Hong Kong first runner up. This is her first time acting in a series and she has a lot of intimate scenes with Mat Yeung. She said most of her scenes will take place at home with Mat Yeung, so they will be fighting a lot.
Owen Cheung Gets Entangled in Love Triangle with Roxanne Tong and Sisley Choi in "Airport Strikers"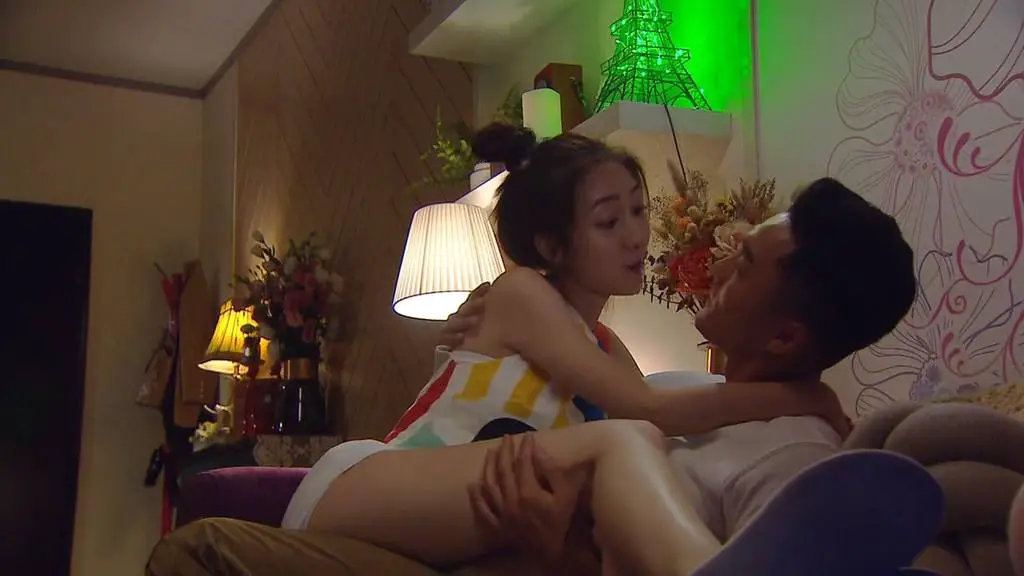 Regina Ho Felt Awkward Sitting on Mat Yeung's Lap while Filming "Airport Strikers"
On her experience filming for the first time, Regina Ho expressed that even though she only filmed for a week, she was filming around the clock from morning to night and then from night to morning. She revealed, "I've tried not sleeping for one day, two days, three days, and even a week. That period had led me to break down. I would ask myself, 'Why can't I sleep?'."
Despite the exhaustion from filming, Regina Ho really enjoys acting. She expressed, "After experiencing it, thinking about it now I would think I was actually pretty happy. Because I was able to complete something I once thought I couldn't finish. I am really satisfied about it, I feel filming series is very fun." Regina Ho is also a regular on the TVB variety show, "Sidewalk Scientist" (學是學非).
Before entering TVB, Regina Ho was actually very studious. It's reported she grew up in a basic income family and attended local schools. However, she received scholarships to attend Stanford University, the University of Leeds, and Fudan University as an exchange student. Before graduating, she was once an intern at Alibaba at the Hangzhou headquarters.
After graduating from the City University of Hong Kong in 2016, she worked at one of the Big 4 accounting forms, Ernst & Young (E&Y), as a financial services advisor. Shortly afterwards, she got sick of the 10 hour drudge of her job. She decided to set her sights on a different career path.
In 2017, she decided to join the Miss Hong Kong pageant. Regina Ho explained her reason for doing so was because "an accountant's work is very stable. There are raises each year too, but a lot of times, work isn't just about money. I feel it's important whether you can find happiness or not from a job. Regina Ho explains her family is very supportive of her entering showbiz. She said, "My family would definitely follow my shows and likes to share my posts. I feel like my family is very supportive of me."
Credit: TOPick, Regina Ho IG