Former veteran TVB actor, Andy Tai (戴志偉), spent most of his acting career doing supporting roles. He finally left TVB in 2011 after a 30 year career and went to work in the insurance industry full time. He is currently a district manager at a major insurance company. As it turns out, he already started working in insurance back in 1999 when he was still with TVB. He is married with two adult sons who graduated college already.
Former TVB Actor Andy Tai Might Not Know He's Involved in Four Person Relationship As Alleged Mistress Reportedly Has a Boyfriend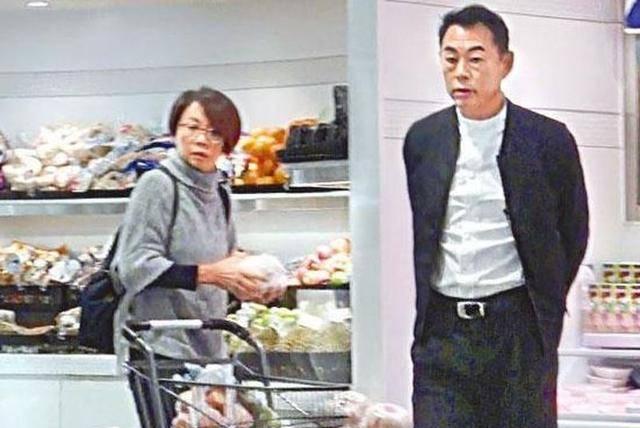 Andy Tai Addresses His Relationship with Candy Since Cheating Scandal Broke
While he is no longer in the entertainment industry, he made headlines these past few days as there were reports of him allegedly having an affair on his wife with a younger woman. On April 4, it was reported the 59 year old Andy Tai was allegedly in a relationship with his much younger colleague, Candy, who he started working with in 2016. The pictures reportedly showed Andy Tai and Candy holding hands and walking on the beach in Repulse Bay. After the two separated, he was seen returning to his home.
It's reported the two would often meet up separately for lunch and eat further from their office. They would return to the office one after the other. After the news came out, reporters confronted Andy Tai downstairs his home. When asked about cheating on his wife, he would only say he had no comment. When asked about his intimate behavior with Candy, he said he didn't do anything.
He was also seen loudly yelling, including obscenities, at the reporters. He threatened to call the police for disturbance. At one point, he took out his phone to film the reporters. He said he is "just and honorable" and has nothing to hide. After the incident, Candy's IG was changed to private. It's reported Andy Tai and Candy are no longer working in the same team. The office is reportedly not allowed to talk about the alleged affair.
Credit: hk01, Apple Daily, 6Park