Before Grace Wong (王君馨) and her husband, Daniel Chang, tied the knot in 2017, they had dated for 12 years while maintaining a long distance relationship. Grace Wong was busy with her acting career in Hong Kong, while Daniel Chang lived in New York, where Grace Wong also grew up. She had recently uploaded a two part video about her relationship with her husband. Grace Wong also revealed she fell in love with her co-star while still in a long relationship with Daniel Chang.
Grace Wong Feels Like the Third Party Between Eddie Kwan and Ben Wong in "OMG, Your Honour"
Throughout their 12 year relationship, they had broken up for over three and a half years due to the long distance. They had gotten back together after "getting confirmation from God" on several occasions. They determined they were the ones for each other after getting signs from God. However, Grace Wong was still in Hong Kong, while Daniel Chang stayed in New York.
Grace Wong then talked about the struggles of their long distance relationship. She revealed her love language was "Physical Touch", while Daniel Chang's was "Words of Affirmation", so she needed the physical interaction that was lacking. She then shared a story about how she once had feelings for a male co-star. She said, "One of the guys was my filming partner. We would see each other everyday. I would think about him everyday, think about him reading the script, thinking about him while filming. I really started to have a bit of real emotions for him. I discovered I really wanted to take care of him and see him more. There was one day, I even saw him in my dream. Then I felt God was giving me a yellow light to stop."
Jonathan Wong and Grace Wong Almost Had the Chance to Become a Couple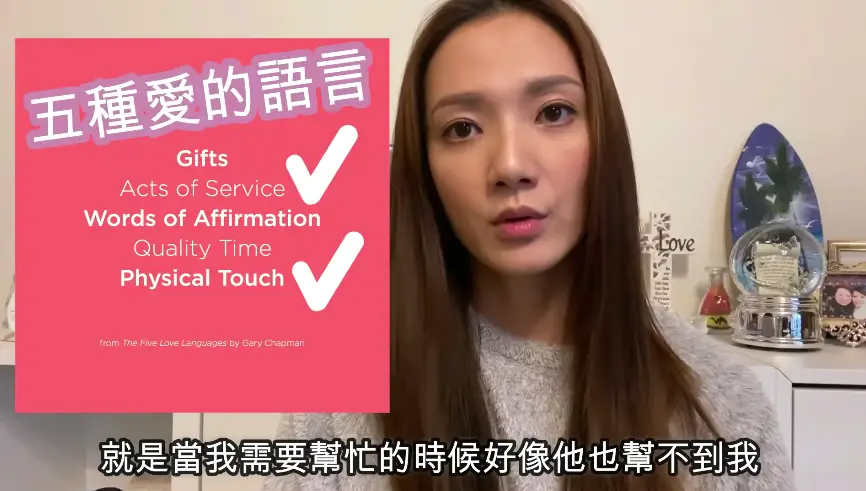 Afterwards, Grace Wong revealed these thoughts to Daniel Chang, who was still her boyfriend at the time. She expressed, "I told Daniel at the time that I was thinking a lot about this guy recently. He was really mad at the time. I told him what type of person he was, that we were very in tune on a lot of topics. But I promised him three things. First, aside from eating together during filming, I won't have a meal with this person alone. Secondly, I will often mention Daniel in my conversations with this person, emphasize that I already have a boyfriend. Thirdly, if Daniel wants to see this person when he's in Hong Kong, I can arrange this meeting."
Grace Wong also revealed she ran into this problem again with another Christian before she got married. He was someone who wanted to do a lot of good for the world, which piqued her interest. She asked her girlfriends to pray for her. Grace Wong revealed, "He asked me out for coffee. I asked Daniel if I can go out for this coffee. Daniel said what choice do I have? If I don't let you go, you will be curious about this person your entire life. But if I let you go have that cup of coffee, I will be very heart broken." In the end, Grace Wong never had that cup of coffee.
The identity of the male co-star wasn't revealed. Grace Wong has filmed with Ben Wong (黃智賢), Ruco Chan (陳展鵬), Benjamin Yuen (袁偉豪), Philip Ng (伍允龍), and others.
Credit: SkyPost, Grace Wong Youtube, Grace Wong IG