Another series adaptation from a BL novel was announced on June 3. Zhang Zhehan (张哲瀚) and Simon Gong Jun (龚俊) were announced as the leads of the series, "Tianya Ke" (天涯客), which is an adaptation of the danmei novel, "Faraway Wanderers", written by popular BL novelist, "priest". The Chinese drama, "Guardian", was also adapted from her novel. Aside from "Faraway Wanderers", her other novel, "Sha Po Lang", is also in production and there have been plenty of casting rumors in the last few months.
Simon Gong Jun and Reyi Liu Renyu Tackle "Most Adorable Height Difference" in "The Love Equations"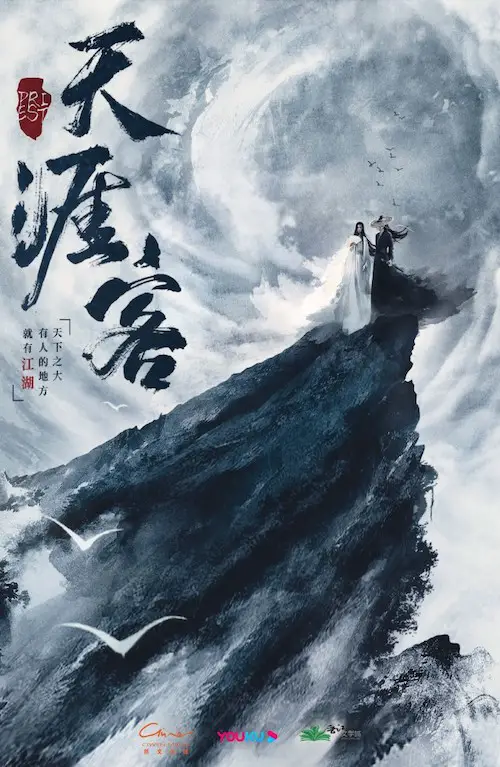 Riley Wang is Not Getting "The Girl" in Rom-Com, "Everyone Wants To Meet You"
The storyline in the novel revolves around "Zhou Zhishu" (周子舒). He is the leader of the emperor's special organization, "Skylight". After going through three years of bloodshed, he leaves the organization and roams through the mountains of jianghu to lead a calm and leisure life. However, with virtuous intentions in mind, he gets entangled in a jianghu war where he meets "Wen Kexing" (温客行), a master of the valley and has a liking for "pretty people". "Wen Kexing" follows "Zhou Zhishu" closely and the two eventually come together while on their journey through jianghu.
Zheng Zhehan plays "Zhou Zhishu" and Simon Gong Jun plays, "Wen Kexing". As usual, the BL elements will be adapted with a brotherhood relationship for the series adaptation.
ENG translations of the novel: https://www.novelupdates.com/series/faraway-wanderers/