Despite Rocket Girls 101's (火箭少女101) disbandment in June, the members are still very close. Some of them have even interacted with each other recently thanks to Tencent and their annual celebrity "Super Novae Games" (超新星运动会). The final games started from August 14 to August 16.
Netizens Defend Rocket Girls 101's Sunnee After She's Caught Smoking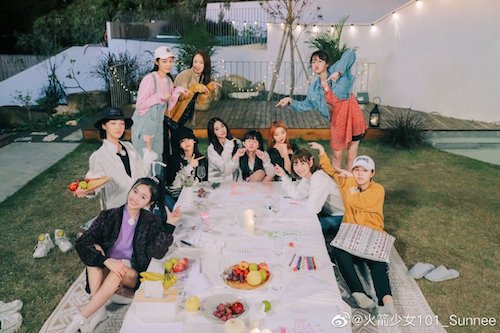 Yang Chaoyue and Wu Xuanyi Show Off Friendship After Rocket Girls 101 Disbandment
Former Rocket Girls 101 member, Sunnee (杨芸晴), posted a picture with the other members, Xu Mengjie (徐梦洁), Lai Meiyun (赖美云), Duan Aojun (段奥娟), and Yamy, from the games on August 14. She included the caption, "I am more suitable to be a cheerleader! The cheerleading team really can't be without me! Loudly shout! It's my pleasure! Xu Mengjie! Lao Duan! Tomorrow's running race, jiayou! Lao Lai! Duck Leader! Wushu, shake it up! Yang Boss! Be careful when swimming! Successful competition!"
Rocket Girls 101 Leader, Yamy, Releases Clip of Boss Calling Her Ugly and Other Insults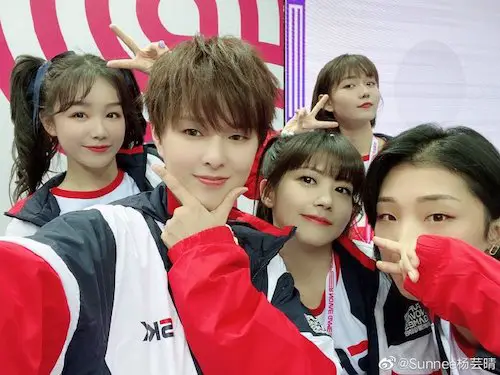 It would seem Rocket Girls 101 fans would be very happy to see the members rallying for each other. However, when Sunnee uploaded a picture of two gold medals on August 15, it received a lot of backlash from her fans. She wrote: "These two gold medals belong to us '火 (违) 箭 (规) 少 (女) 女 (孩)'. Sunnee mentioned Rocket Girls in her post as "火箭少女", which is the Chinese name of the group, while the characters in between, "违规女孩", mean "Rules-breaking Girls", which was the name the group used to refer to themselves after they disbanded. Even though the group disbanded on June 23, the girls were still competing on "We Are Blazing" into July, hence they came up with this name.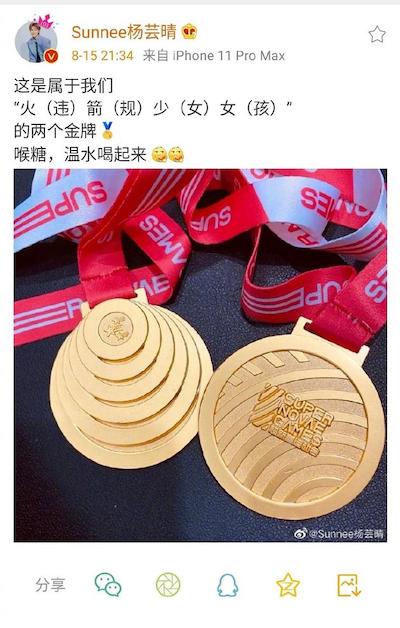 When Sunnee posted this, her fans expressed dissatisfaction and weren't feeling her post. They left comments saying, "Rocket Girls already disbanded in June", "Rocket Girls are my nightmare, please be considerate of us.", "Really not necessary. Your fans don't want to see Rocket Girls nor any of its members." Due to the backlash, Sunnee deleted the post and even changed the background of her Weibo account to black. However, on the desktop version, her background picture is of EXO.