Chinese female idol group, Rocket Girls 101 (火箭少女101), debuted 11 members last year through the Tencent reality show, "Produce 101 China" (创造101). The group enjoyed immense popularity since they've debuted as they have versatile members. Sunnee (杨芸晴), who ranked 8th place, is a Thai native of Chinese descent. She is known for her androgynous look. Recently, she was caught smoking in public by Chinese paparazzi. The leaked video and pictures stirred up debate among netizens.
Rocket Girls 101's Wu Xuanyi Gets Irritated by Middle Aged Man Filming Her at Airport
In the video, Sunnee is dressed obscurely and wore a cap. Even then, she was still recognized. She was with two other female friends outside a restaurant chatting. Later on, she is filmed smoking with her two friends while squatting on the ground.
Contestant on "The Coming One: Girls" Pisses Off Rocket Girls 101's Meng Meiqi
Sunnee Deletes Post Mentioning Rocket Girls 101 After Complaints from Her Fans
Once the clip was revealed, there was heated debate among netizens. There were people that felt as an idol, Sunnee shouldn't be smoking. It would be a bad influence to her young fans. Netizens also found a picture Sunnee had posted last month that showed a pack of cigarettes in the background, but was later re-uploaded with the cigarettes blurred out.
Watch the video here: http://t.cn/AiutpZh6
Rocket Girls 101's, Yang Chaoyue, Lashes Out Against the People Harassing Her Father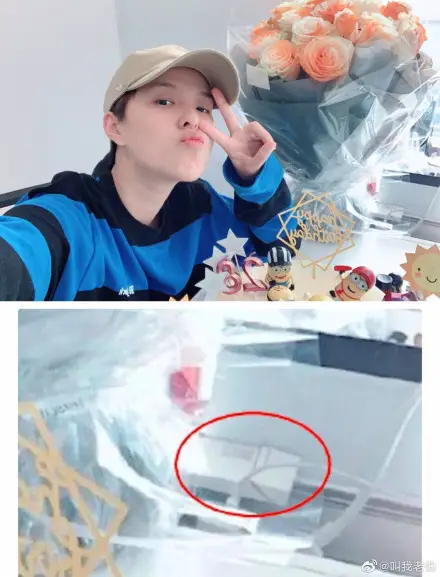 Male Vlogger Harasses Rocket Girls 101's, Yang Chaoyue, with Sexual Innuendos in Old Livestream Video
There were also supporters of Sunnee defending her actions. They felt since Sunnee is already 23 years old, she is of legal age to smoke. They went on further to say that it was an invasion of her privacy for secretly filming her private life. They called the paparazzi behavior "shameful". Netizens left comments such as, "Do celebrities smoking need to be magnified?", "She's legal. Why can't she smoke?", "Is she supposed to smoke indoors?"
Yang Chaoyue and Wu Xuanyi Show Off Friendship After Rocket Girls 101 Disbandment
There were some fans who showed concern for Sunnee saying, "Smoking is harmful to your health. You have to take good care of your body and voice." Someone even said, "Wow! She looks too handsome smoking."