Chinese actress, Zhang Meng (张檬), was a promising actress during the 2010's. She received accolades and gained fame for her role as "Consort Zhen" in the 2010 Yu Zheng series, "The Firmament Of The Pleiades"(苍穹之昴). However, her career took a hit when she became the third party in "Eternal Love of Dream" actress, Liu Yuefei's (刘玥霏) marriage in 2015. Her popularity and television appearances gradually faded.
"Eternal Love of Dream" Actress, Liu Yuefei, Pens Long Post Hinting at Suicide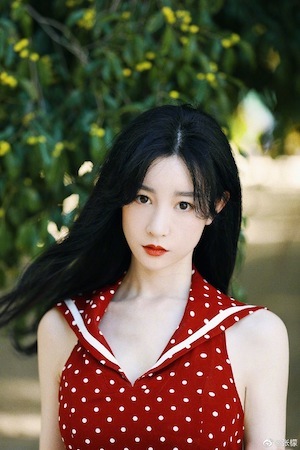 After a few years away from the limelight, Zhang Meng is attempting at a comeback with the variety show, "I Am An Actor 3" (我就是演员 3), where Yu Zheng is one of the mentors. On the second episode that aired on December 19, Zhang Meng revealed she regretted getting plastic surgery, saying, "The consequence of this (plastic surgery) is it ruined my entire entertainment career. There are two reasons for getting plastic surgery. One is 2012's "The Demi-Gods and Semi-Devils'" (天龙八部), Wang Yuyan. I was cyber bullied into thinking I was an ugly girl. Secondly, I got plastic surgery for love at the time. My boyfriend at the time said I was ugly."
Zhang Meng also wrote a long post on December 19 talking about her acting, struggles after getting plastic surgery and finally accepting her current "ugly self". She also strongly urged everyone not to get plastic surgery. She warned that plastic surgery would create all sorts of side effects and said that she already dissolved all the plastic parts from her body.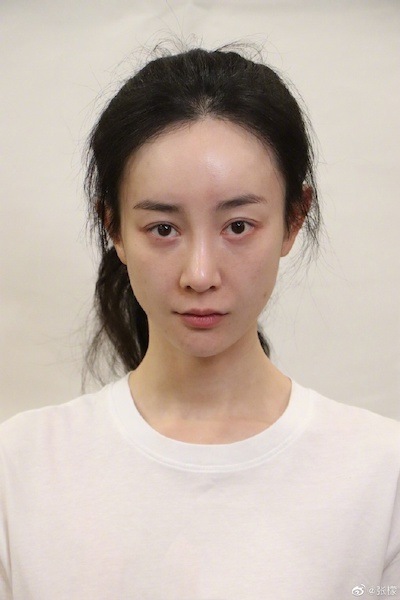 Lastly, she apologized for hurting anyone during her youth and even hurting herself. She said, "I already paid the price I deserved." However, she made another post on December 20, apologizing to Liu Yuefei once again and thanked her for being generous and tolerant back then. Zhang Meng initially denied being the third party and breaking up Liu Yuefei's 6 year marriage. However, back in 2018, Zhang Meng changed her tune and apologized to Liu Yuefei, admitting to coming in between her marriage.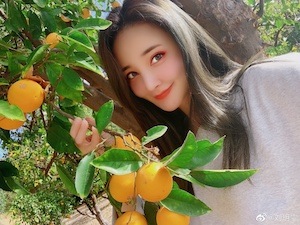 Liu Yuefei responded to Zhang Meng's post and said she accepted her apology and was even open to try being friends. She hoped this matter would end at the moment. However, with Zhang Meng bringing up the matter 2 years later, Liu Yuefei felt she was being used by Zhang Meng for publicity and said she is just living a simple and clean life now, not wanting to be bothered. She responded to netizens saying, "So many years passed already, [she] is dragging me out again. Really feels like I am being used. If she was really genuine, then she wouldn't delete her apology from back then. Now she's dragging me again to be used." Liu Yuefei, who had bouts of depression and suicidal tendencies in the past, said her depression isn't completely gone either.