Dilraba (迪丽热巴) and Allen Ren Jialun (任嘉伦) were announced as the leads of costume fantasy drama, "The Blue Whisper" (驭鲛记之与君初相识), on February 18. Filming also commenced on the same day. The series is presented by Youku in cooperation with Huace Film and TV and CROTON. It is based on the novel, "驭鲛记" (Yu Jiao Ji), which talks about about Chinese mermaid fairytales.
Dilraba Says She is Quite Different From Her Character, "Qiao Jingjing", from "You Are My Glory"
The storyline revolves around "Princess Shunde" who hunts a merman and is looking for someone to domesticate him. The princess has three wishes, 1) for the merman to speak in human language, 2) for the merman to grow legs, 3) for the merman to never be rebellious. The best demon hunter in the lands is "Ji Yunhe" (Dilraba), who becomes fascinated with the merman, "Chang Yi" (Allen Ren), and eventually falls in love with him.
Yang Yang was Asked about Filming Kiss Scenes with Dilraba and Working with Her on "You Are My Glory"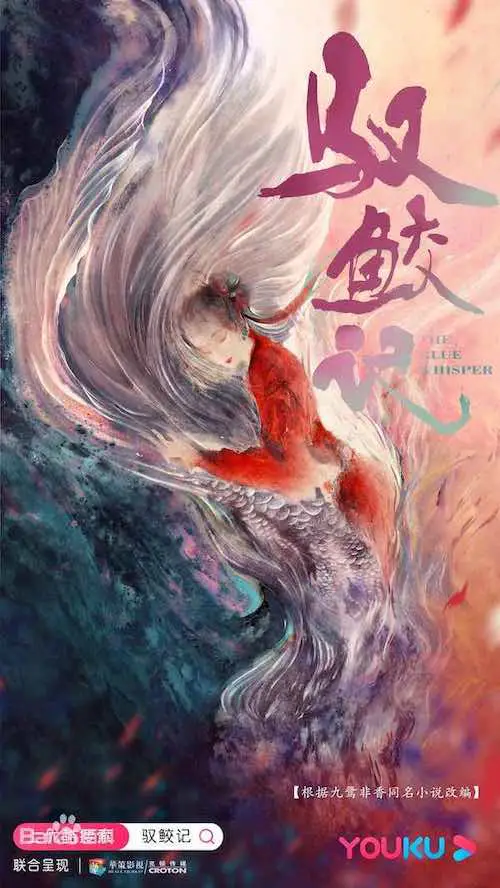 Fans Clarify Rumors Johnny Huang Jingyu Visited Dilraba on "You Are My Glory" Film Set
The leads promoted the series with posters of their characters and posts. Dilraba's post reads: "Touch your head, everything will be alright." Allen Ren's post reads: "Touch your head. I will believe every word you say."
The official Weibo also released an audio clip of Dilraba and Allen Ren reciting lines as their characters. Dilraba said, "'Chang Yi', let me go. I only want to be free." Allen Ren said, "'Ji Yunhe', except by my side, no matter where you go to the ends of the world, I will not give you shelter."