"Youth With You 3" (青春有你 3) trainee, Liang Sen (梁森) , is one of the trainees that has been getting a lot of attention due to his unique looks and demeanor. Despite his cool image and looks, he surprised everyone with his versatile performance. However, after trending on February 21 for "Liang Sen with hair", there were several rumors circulating Liang Sen had once hit his female assistant in 2018 and that he bullied a fellow trainee.
What is "Youth With You 3" Trainee, Liang Sen's, Affinity with EXO's Sehun?
The rumors first started that a "Youth With You 3" trainee was bullying a fellow trainee and got into an altercation with a staff member allegedly over some of the show's policies. The origins of the bullying rumors started when a fellow trainee said, "I hope I won't be bullied", during the Lunar New Year's live stream on February 11. Netizens started accusing Liang Sen of being the bully as they said he looked "impatient and seemed to be in a bad mood" during his time on screen.
"Youth With You 3" Trainee, Liang Sen, Shocks Lisa After She Sees Him and Then Mesmerizes Her After He Performs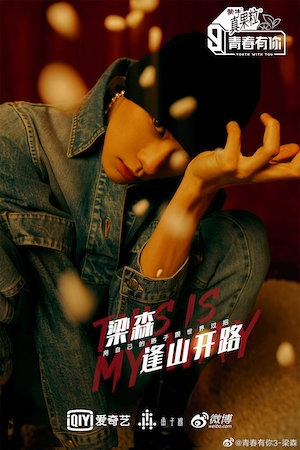 "Youth With You 3" Trainee, Liang Sen, in Tears as He Reveals Reason for Being Bald
Netizens found an old post from July 2018 that accused Liang Sen of allegedly hitting his female assistant for over 10 minutes. They dropped hints that this person signed with Hua Yi brothers, acted in "Fu Yao" (扶摇) and was currently filming "The King's Avatar" (全职高手), which seemed to fit Liang Sen. Another rumor directly named Liang Sen as the perpetrator, by using his old name, Liang Yimu, which he changed in 2019.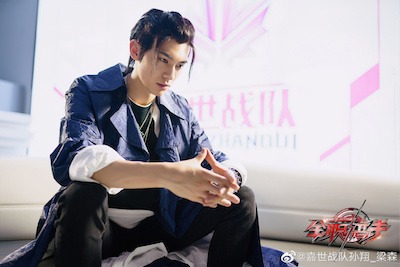 Liang Sen's company, The Young Entertainment (a subsidiary of iQiyi), issued a statement on February 21 denying all the rumors citing, "Repeated abuse offender, bullying trainee, altercations with staff, and other related content", are all false. The company says those rumors and false statements have seriously infringed Liang Sen's rights and damaged his reputation with the public. The Young Entertainment has asked people to stop spreading the rumors and to delete all related content. They have already obtained evidence and reserve the right to take further legal action if the "dissemination of this news doesn't stop immediately."