After her divorce from husband, Tony Chao (趙元同), in September 2019, Fish Leong (梁靜茹) remained single until last November. Fish Leong's manager confirmed she was dating last November when she was spotted hanging out and kissing Taiwanese CEO, Darwin Lin (林達光). However, that relationship failed to last as Fish Leong confirmed the breakup through her management company on February 21.
Manager Confirms Fish Leong's New Relationship with CEO, Darwin Lin
Fish Leong Reveals How She Coped with Her Divorce in the Early Stages and Having to Answer Her Son's Questions about the Break Up
Breakup rumors were already brewing when Fish Leong posted this on February 20 on Instagram: "Any relationship in this world, don't force it. If personalities don't match, part without hard feelings." Due to the contents of her post, many netizens speculated she might have broke up with Darwin Lin.
Fish Leong Confirms Divorce with Husband, Tony Chao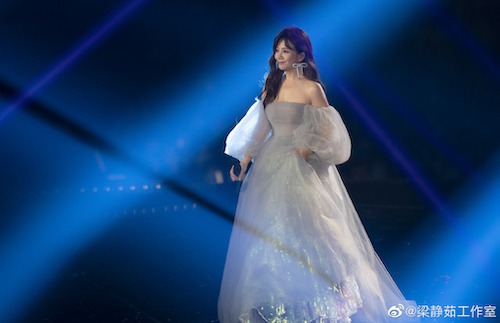 Fish Leong confirmed the rumors through her management company, saying, "The interactions between two people is a type of fate. If you get along, then let it come, if not, then let it go. After getting to know each other, our values toward people and things are very different. At the right moment, we chose to become friends again. This was also a very mature decision."