Fish Leong (梁靜茹) announced her divorce from Tony Chao (趙元同) last September after 9 years of marriage. The couple have a 6 year old son, Anderson. Since their divorce, Tony Chao was involved in several dating rumors, which he has denied. As for Fish Leong, she admitted it was hard in the beginning of the divorce to explain to Anderson why they were living separately from his father. However, Fish Leong had recently revealed she was dating someone. Taiwanese paparazzi also filmed Fish Leong engaging in intimate behavior with a male friend.
Fish Leong Reveals How She Coped with Her Divorce in the Early Stages and Having to Answer Her Son's Questions about the Break Up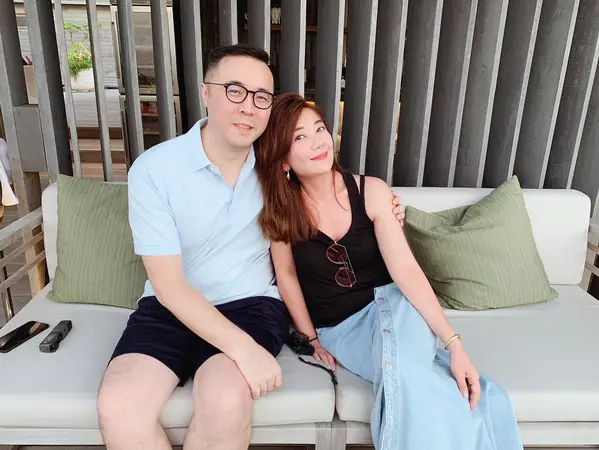 Fish Leong Confirms Divorce with Husband, Tony Chao
According to Taiwanese media, CTWANT, the male friend with Fish Leong is the 56 year old CEO of Picasso International Incorporated, Darwin Lin (林達光). He is a native of Keelung, Taiwan. He had spent many years in Taiwan before moving to Shanghai for work and then returning to Taiwan back in 2014. He currently also operates a restaurant, CASA PICASSO, in Taiwan.
Fish Leong Confirms Break Up with CEO Boyfriend, Darwin Lin
It looks like things are getting serious as they were spotted on a date and kissing each other. Fish Leong's manager also confirmed the dating rumors, saying, "We have encouraged her all along to continue believing in love and encouraging her to meet new friends. The company is very happy for her. I believe in Fish's current state, she will understand even more how to arrange her life and also cherish every encounter in her life."