When Malaysian singer, Fish Leong (梁靜茹), announced her divorce from husband, Tony Chao (趙元同), last September, it was especially devastating. The couple were married for 9 years and always seemed very loving. The divorce was very public and started with cheating allegations on Tony Chao's part, which he denied. Taiwanese paparazzi had already suspected the couple's relationship was on the rocks when they were reportedly spotted living separately. Finally, Fish Leong tearily announced their divorce while she was performing her new song, "Slow to Cool Down" (慢冷), at her mini concert to promote her new album.
Fish Leong's Husband Responds to Divorce Rumors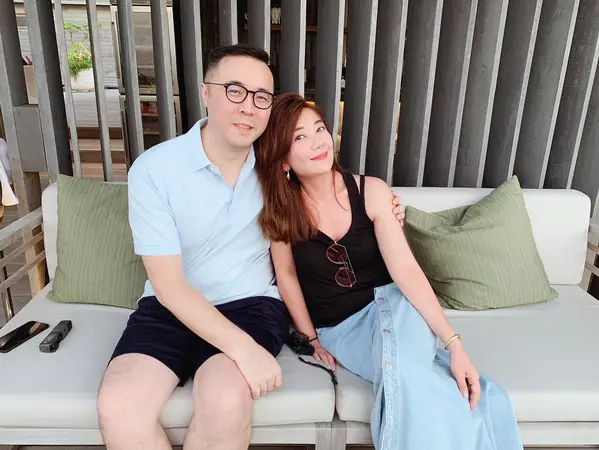 Fish Leong Confirms Divorce with Husband, Tony Chao
Fish Leong sat down with Taiwanese media outlet, ETtoday, and when talking about the process of her divorce with Tony Chao, she shared that she only told her family in Malaysia when it was close to revealing it. Fish Leong revealed, "My mother and my dear younger brother only knew about it at the latest. Those emotions, you have no way of letting them experience that pain!" Fish Leong's mother even asked her if she wanted to return to Malaysia.
Fish Leong and Husband, Tony Chao, Rumored to Have Separated
Manager Confirms Fish Leong's New Relationship with CEO, Darwin Lin
One of the most difficult things for Fish Leong was trying not to cry in front of her 6 year old son, Anderson. She revealed he had once asked her out of curiosity, "Why do I have two rooms?" Fish Leong tried to explain it to him in a way that he would understand saying that while his parents are no longer together, but the love that he enjoys wouldn't decrease. Anderson, who just learned Zhuyin Fuhao, would write cards showing love for his mother. Fish Leong revealed Anderson would also be very considerate and help pat her back and get her water when she coughed.
On handling the pain she was feeling inside and having to take care of Anderson's feelings at the same time, she would have to overcome those feelings of sadness. During that time, aside from crying uncontrollably, she would also listen to music, go for a drive, hike, read, and do other things to overcome her pain. As for looking for love again, while Fish Leong expressed that she still has expectations for it, "but I will definitely be very cautious about the people who come into my life in the future. I've always been a person who likes challenges. I believe I can do it. I can bravely go develop it."