Tiffany Hsu's (許瑋甯) dating life has constantly been under media scrutiny since her breakup with Ethan Ruan (阮經天) in 2015. In 2017, Tiffany Hsu confirmed she was dating cinematographer, Liu Younian (劉又年), after they were spotted holding hands together by paparazzi. In 2019, the couple were even rumored to be married, but Tiffany Hsu's manager declined to respond on their artist's personal matters.
Ethan Ruan Asked to Comment on Ex-Girlfriend, Tiffany Hsu's, Marriage Rumors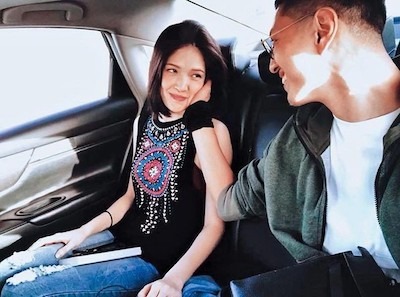 Joseph Chang and Tiffany Hsu Star in Another Netflix Thriller, "The Victims' Game"
However, breakup rumors have been rampant when Liu Younian was recently asked about Tiffany Hsu in an interview. He seemed to want to be silent on the matter. It seemed to be a stark contrast from a previous occasion where he was happily talking about Tiffany Hsu to his friends.
In a recent interview, Tiffany Hsu was asked about her marriage plans. She responded, "No marriage partner. Is this okay?" When asked if she was single at the moment, Tiffany Hsu stressed her priority is on work right now and that she is surrounded by family and friends. Reporters also brought up the time Liu Younian treated her leg injury when she got hurt. She responded, "Yes, before." Her responses has led people to think she and Liu Younian have broken up.