Up and coming actor, Huang Junjie (黄俊捷), issued a post on April 5 stating that he would be suspending his entertainment career due to mishandling of his personal life. Last December, paparazzi spotted Huang Junjie holding hands with a woman. However, a netizen claiming to be Huang Junjie's girlfriend shared details about them being together and said she knew he was already dating someone else. The netizen known by her alias, "花儿超级乖" (lit. Flower is super good), continued "exposing" Huang Junjie and showed alleged audio recordings of her talking with Huang Junjie's cousin who urged her to stop releasing information and work with his PR company.
Huang Junjie Addresses Dating Rumors and Cheating Allegations
Huang Junjie issued a statement only acknowledging his relationship with the woman he was spotted with and said "Flowers" was just a woman he encountered a few times at the hotel of his film crew. He also denied the validity of the screenshots and audio recordings "Flowers" posted.
In Huang Junjie's statement from April 5, he said, "I sincerely apologize to everyone because of my mishandling of my personal life and the way I incorrectly treated the public's questions from the past, including avoiding the problem after it happened. I want to solemnly apologize to everyone that once trusted me. I was wrong.
Because of my improper handling, it led my family, my fans, company, and everyone involved in this matter to bear tremendous pressure from public opinion. I must sincerely apologize to everyone, sorry!
After consulting with my family and company, I have decided to suspend any new entertainment work, focus on studying, and improve upon myself. I hope everyone can supervise and give me a review in the future.
Once again, solemnly apologize to everyone, sorry."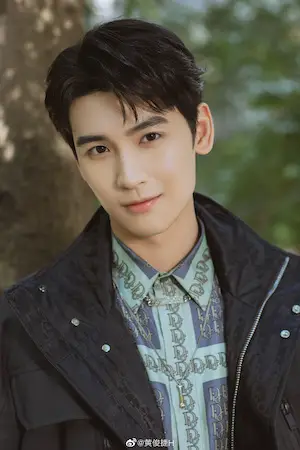 After Huang Junjie's apology, "Flowers" issued a lengthy post with over 5,000 words. She said her relationship with Huang Junjie officially started on October 27. She apologized to Huang Junjie and admitted a lot of the things she said was made up. She also said the turning point was when Huang Junjie's character was replaced with another actor for his new series after she had "exposed" more dirt in early April. She felt regret and met with him to talk things out on April 1, which she later realized she was being used when those calls she got from Huang Junjie's "cousin" and another person all came from the same ID. It turned out Huang Junjie's friend did it to anger her. She felt remorse for ruining his career and said the most recent things she said were to incite him and didn't think his career would be affected. She also found out Huang Junjie was suffering from depression these past few months, so his family members took away his cell phone, which is why he never followed up with additional statements.
"Flowers" also said Huang Junjie is a good person and she won't boycott his future works. She said they won't get back together and won't contact each other, but they didn't remove each other as friends. "Flowers" explained that she made the recent marks because she was mad at fans for saying she has no affect on Huang Junjie at all. Secondly, Huang Junjie's fanclub didn't make any statement about this whole incident. She also emphasized that she wasn't "PR'ed" by anyone and this last statement was made by herself. She said, "I swear each word I said is true. People that receive money to do things will have a sufferable death. Whether it's me or a background person controlling everything, it really isn't public relations."
Lastly, she mentioned Huang Junjie's current condition is really bad and hoped everyone could give him a chance.