Even though it has been five years since China's first BL series, "Addicted" (上瘾), brought fame and to its stars, Timmy Xu Weizhou (许魏洲) and Johnny Huang Jingyu (黄景瑜), their CP fandom, YuZhou, is still very strong. While the series brought them fame, it also caused a lot of problems for both leads. Johnny Huang and Timmy Xu were banned from appearing together or interacting with each other publicly. Their variety show appearances were never aired or they were blurred out.
On May 18, a netizen shared a picture claiming, "Xu Weizhou changed his singing APP's privacy setting to public. The background picture is of Huang Jingyu and Xu Weizhou taken during the "Addicted" period from 2016.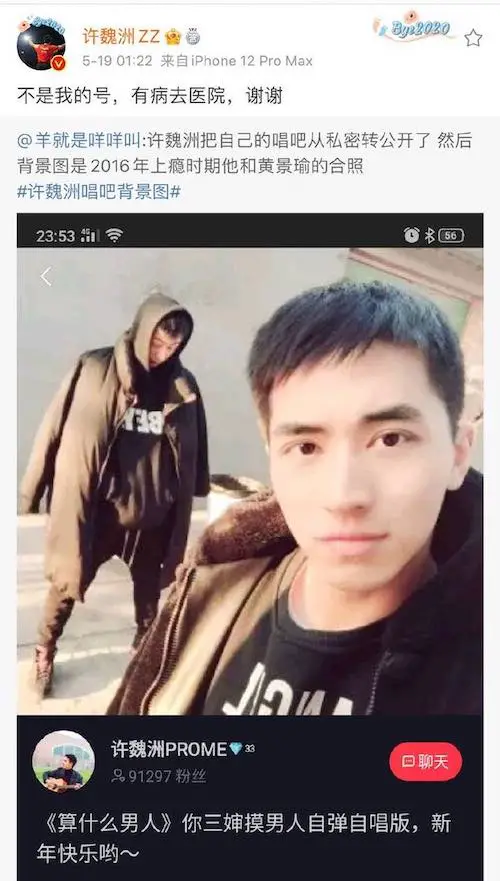 In the early hours of May 19, Timmy Xu responded to the rumors saying, "Not my account. If you're sick, go to the hospital. Thank you." However, Timmy Xu later deleted the post.