It was a bittersweet birthday for Wang Yibo's (王一博) 24th birthday, which lands on August 5. Aside from celebrating his birthday, Wang Yibo's idol, Valentino Rossi, announced his retirement on the same day.
Wang Yibo's admiration for Valentino Rossi started since 2017. He would frequently post about Valentino Rossi and cheer him on before he got really popular and busy after the success of "The Untamed". Valentino Rossi sent an autographed picture and helmet to Wang Yibo for his 23rd birthday. Wang Yibo's reaction to it was just "Ahhhhhhhhhhhhhh!!!".
For Valentino Rossi's birthday this year, Wang Yibo wished him a belated birthday.
So when Valentino Rossi announced his retirement at the end of this season on the same day of Wang Yibo's birthday, he celebrated his retirement with two pictures of Valentino Rossi and said, "Thank you for making me fall in love with motorcycles."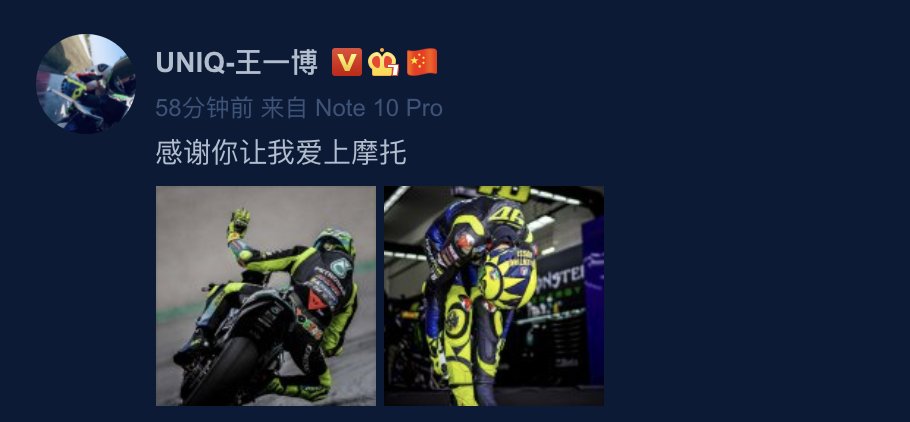 Wang Yibo's good friend, Yin Zheng (尹正), also continued his birthday celebration for the fourth year with this picture of him standing in front of a Wang Yibo advertisement and said, "Happy birthday, 欧豆豆哟 (ou dou dou)". "Ou dou dou" originated from "Naruto" and means younger brother.
Credit: Weibo (1, 2, 3), Valentino Rossi IG