Chinese actor, Zhang Zhehan (张哲瀚), rose to mainstream fame after starring in YOUKU's hit series, "Word of Honor". All that vanished on an August night when netizens dug up his old pictures visiting shrines dedicated to Japan war criminals and atrocities and other Japan related controversies. This led to Zhang Zhehan being accused of being a Japanophile, pro-Japan, and a traitor to China.
While Zhang Zhehan apologized and claimed ignorance for his actions, the CAPA and state newspaper, People's Daily, rejected his apology and explanation and called for his boycott from the industry. Zhang Zhehan was subsequently wiped off from the Chinese internet — brand deals terminated, social media accounts, music and works removed, name scrubbed from his works, etc.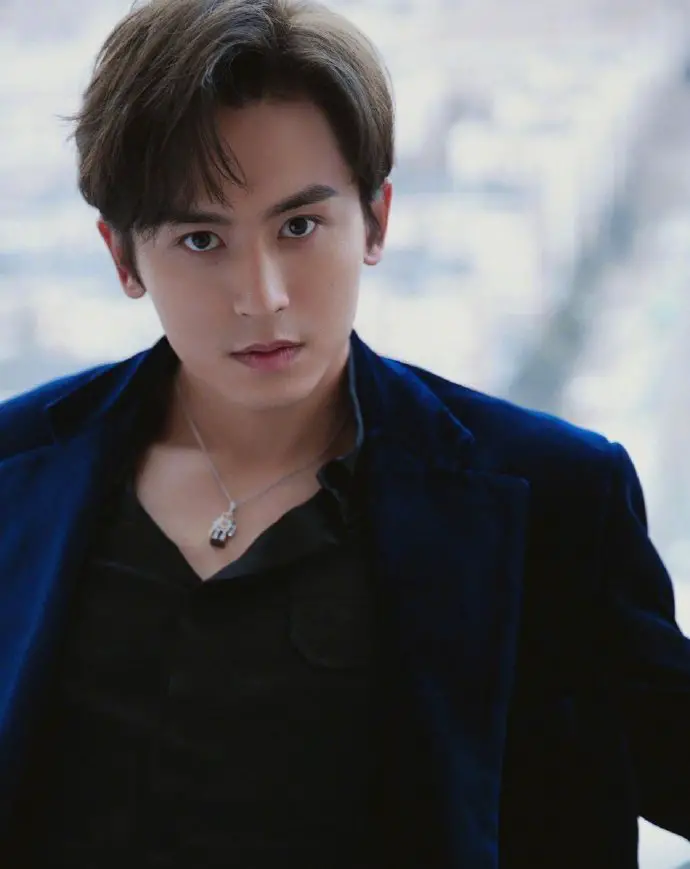 Afterwards, the Cyberspace Administration of China (CAC) started the "Qinglang" – clean the internet initiative due to a slew of heavy scandals that transpired since April. The CAC and the NRTA issued new guidelines to ensure any artist with a bad track record or any scandal would not be able to work in the entertainment industry again. On November 23, Zhang Zhehan's name was on the CAPA's list of banned artists.
However, four months later, things might have taken a turn for the better. On December 24, it was discovered tv and film producer and director of the "Golden Shield Television Center", which is tied to the Central Military Commission, Li Xuezheng (李学政), posted a receipt from the Beijing Chaoyang District Public Security Bureau showing they had finally accepted Zhang Zhehan's case for defamation. Li Xuezheng expressed that because of the immense amount of online bullying and public opinion against Zhang Zhehan in the past few months, it led to his case not being accepted by the authorities. He said, "He lost any legal remedial channels a normal citizen possessed."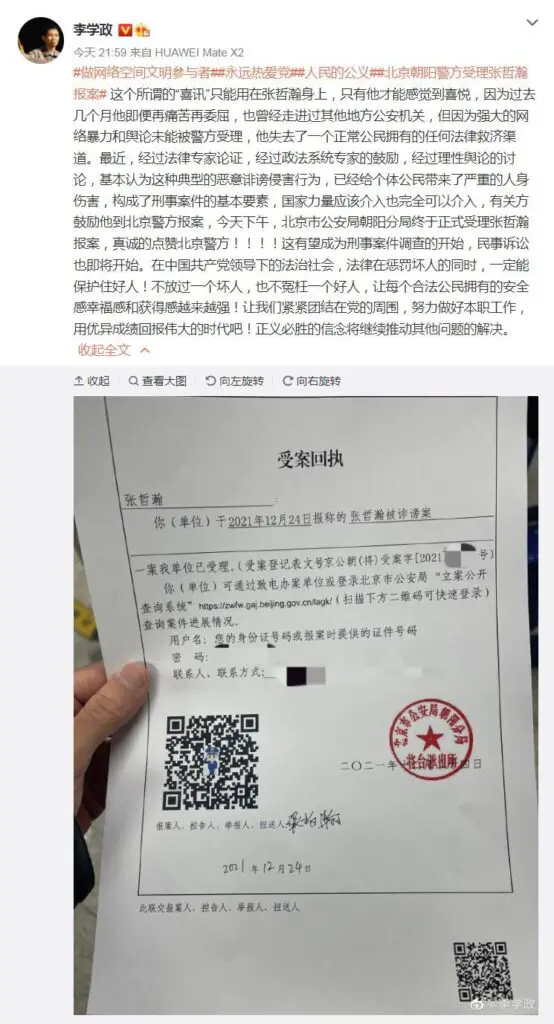 Li Xuezheng elaborated that after Zhang Zhehan discussed with legal experts, the malicious slander and infringement he suffered can be considered criminal behavior. After encouragement from relevant parties, Zhang Zhehan reported his case for defamation with the Beijing police. The receipt shows Zhang Zhehan's name and the Beijing Chaoyang District police's acceptance of his case dated December 24.
Li Xuezheng also said there is hope for the investigation for the criminal case to start and one for a civil case to start soon.
Credit: Weibo (1)