After staying silent for almost four weeks, Lee Jinglei (李靚蕾) issued another lengthy post on January 11 calling out Wang Leehom (王力宏) for violating their visitation agreement by bringing three men to visit their children without prior authorization. Not only did he not get Lee Jinglei's consent, he also lied about only bringing two men when a third male was seen standing further back. At one point, Lee Jinglei said Wang Leehom was trying to break into their home with his key and kept shaking the doorknob.
On January 12, Wang Leehom's management company responded to Apple Daily TW in regards to Lee Jinglei saying Wang Leehom tried to break in causing the kids to cry and Lee Jinglei's hand to shake nonstop. They said, "Next to Wujiang (Name of Lee Jinglei's home) is a police station. Her imagination is so vivid. If it's like what Ms. Lee said, shouldn't she call the police first?"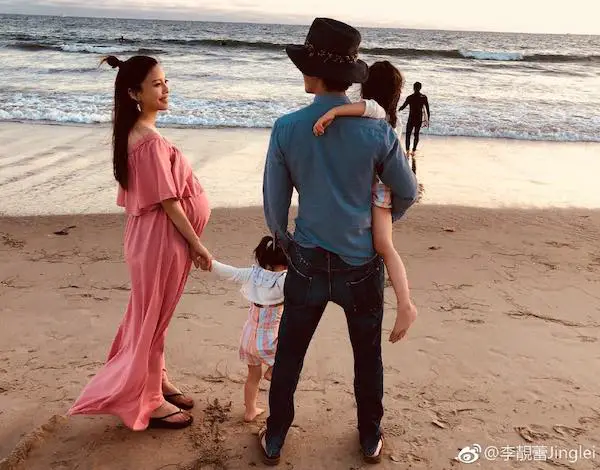 Wang Leehom's management company also told Apple Daily TW that if Lee Jinglei had any evidence, she should file a lawsuit directly and let justice solve the issues instead of using the media and public opinion to stir up trouble.
When fans asked Lee Jinglei why she didn't call the police, she responded that she already did. According to an exclusive report with ETtoday, they confirmed Lee Jinglei directly called the director of the Da'An Branch Xinsheng South Road police station on January 9th at 4pm. They said Lee Jinglei recounted Wang Leehom bringing three men to their home to visit the children and required the surveillance cameras to be turned off. After Lee Jinglei rejected him, Wang Leehom shook the door violently, causing panic for the three kids and their mother. When the director asked Lee Jinglei if she wanted to file a police report if she's worried about her safety, they could charge him with trespassing into a residence and have a police officer sent over to her place. She responded, "No, I am inquiring with you." As a result, the formal filing report procedure wasn't completed.
As for the three men Wang Leehom brought with him, his team said his lawyer suggested he shouldn't go back to Wujiang alone and must be accompanied by a third party to visit the children. As a result, he brought one assistant, a partner working at Hongsheng Culture Inc. for 11 years, and the third male which Lee Jinglei didn't know is a personal bodyguard Wang Leehom hired.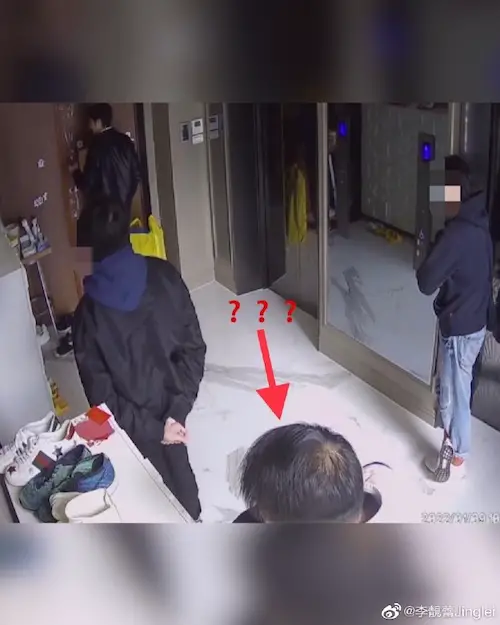 As for Lee Jinglei's accusations that Wang Leehom was turning the doorknob violently, they explained he heard the children cheering enthusiastically, so he knocked on the door in response. In the end, Wang Leehom didn't get to see the children and was extremely sad and depressed. He will continue to fight for the opportunities to see his children.