Steven Cheung (張致恒) and his wife, Man Man's relationship made headlines when the latter unilaterally announced they were divorced just days before Chinese New Year. Three days later, Steven Cheung revealed he had patched things up with his wife and called off their divorce. He also hinted that they might be expecting a new family member.
On February 2, Man Man confirmed she was halfway through her pregnancy with her third child on Instagram live. She also said that there are people happy to see that she isn't doing well. Man Man revealed they won't be hiring a doula due to the high expenses.
On February 4, Man Man did a Q&A through IG stories with netizens asking various questions like, "What about Steven Cheung attracts you?". She responded, "Every relationship is arranged by the heavens. So it's not about what's attractive." One person asked, "Already so poor, why are you having another child?" Man Man responded, "Being poor doesn't mean I don't have the right to have children. The present given by the heavens must have their reasons. There are ways to raise children even if poor, as long as they're happy."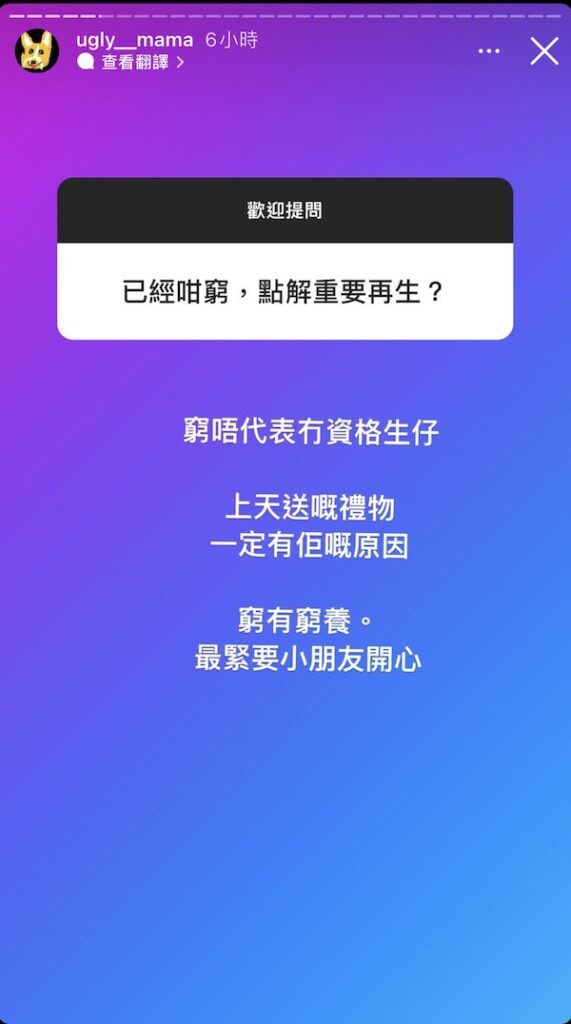 A few netizens also asked why they didn't consider using contraception or birth control being that they are already debt-ridden. Man Man just responded there was no need for her to respond to these questions.
Credit: hk01, Steven Cheung IG