Huang Zitao (黄子韬) and his company's artist, Xu Yiyang (徐艺洋), were once again involved in dating rumors recently. On February 11, the rumors started swirling when a netizen shared a screenshot of Huang Zitao showing his WeChat conversation with Xu Yiyang from one of his recent livestreams. The netizen suspects Huang Zitao's profile picture is of him and Xu Yiyang vacationing together by the sea. They also compared it a picture Xu Yiyang previously uploaded on her Xiaohongshu account that looked very similar to the "couple" picture in question.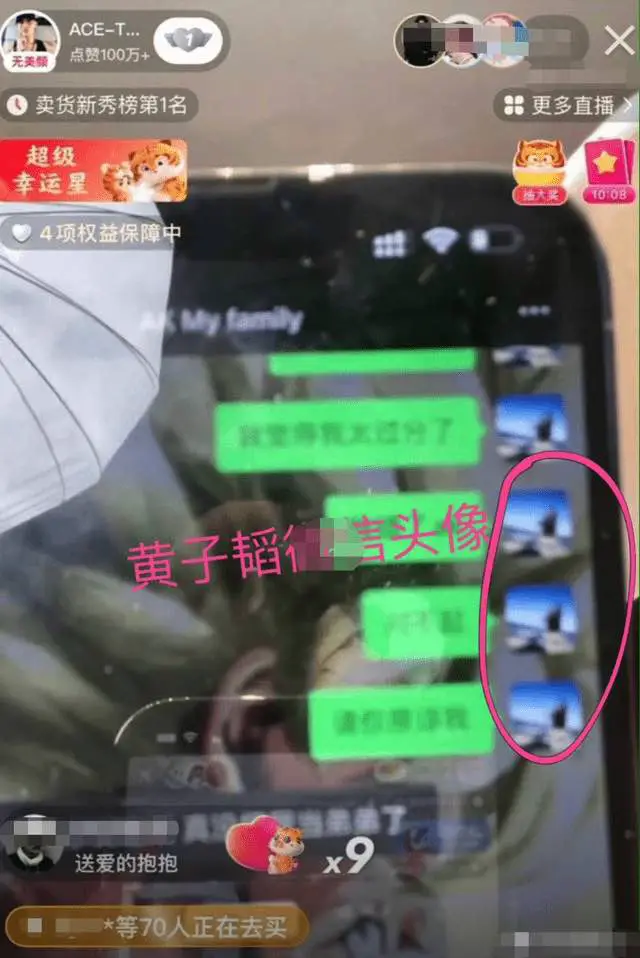 On February 12, Huang Zitao addressed the rumors with a post of his rings. In the comment section, Huang Zitao denied the rumors by saying, "Say what clearly? What do I need to clarify? Does everyone have delusional disorder or what? What do I need to say about one picture?" In a second comment, Huang Zitao said, "I posted a picture of dragon rings. What is wrong with that? I took it out myself and showed you my phone. I'd be scared of you guys looking at it? What is wrong with that?".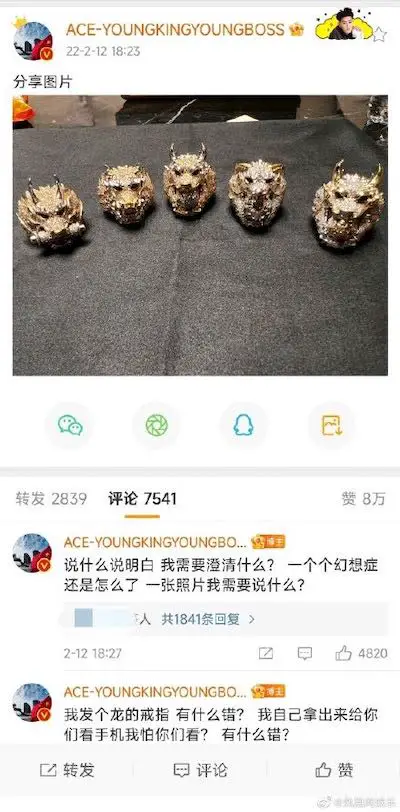 Despite Huang Zitao denying the rumors, his post seemed to have attracted more attention to the topic. After he posted, more hashtags were trending in contrast to his statement. Sharp eyed netizens noticed among the five rings he posted , one of them is actually a sheep, while the other four are dragons. As there is only one sheep, which is "yī yáng" (一羊) in Chinese, netizens said it sounded similar to Xu Yiyang's name, Xú Yìyáng.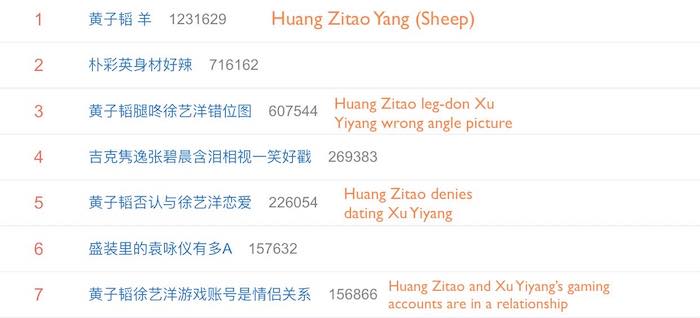 A netizen also claims Huang Zitao's alt gaming account shows that he is bound to Xu Yiyang's public account as "lovers". Huang Zitao's own public gaming account is tied to his alt account as "confidant".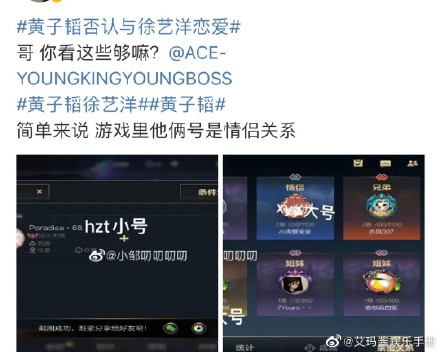 Netizens also started digging up old pictures of Huang Zitao and Xu Yiyang including this one from a recording for variety show, "The Detectives' Adventures" (萌探探探案), they recorded together. It was a wrong angle picture in which netizens started poking fun that it looked like Huang Zitao was "leg don-ing" (leg version of kabedon) Xu Yiyang.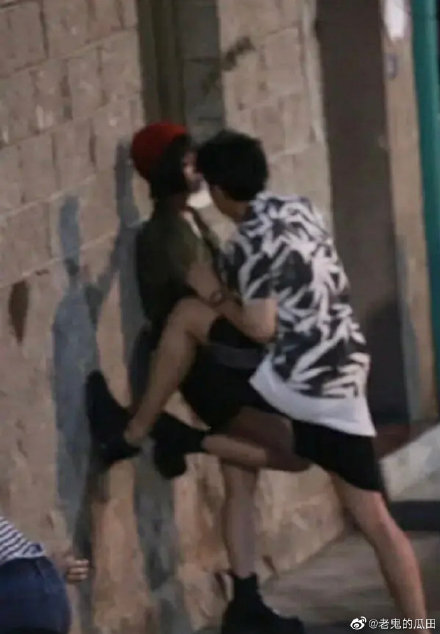 This isn't the first time Huang Zitao and Xu Yiyang were rumored to be dating. When Xu Yiyang was competing on "CHUANG 2020", Huang Zitao, who was a mentor on the show, was accused of nepotism and giving her preferential treatment. There was a time when people thought his love confession for an anime character was directed towards Xu Yiyang, which he clarified it wasn't. In a livestream from November 2020, Huang Zitao and Xu Yiyang addressed their dating rumors for the first time.