Zhang Yujian (张雨剑) has been heavily criticized and lambasted since he first admitted to his relationship and having a child with Janice Wu Qian (吴倩). The brunt of the criticism was due to him previously saying he was single and wanted to look for a girlfriend when he was already in a relationship with Janice Wu. Netizens also felt he didn't do a good job protecting Janice Wu and that his confirmation post about their relationship wasn't sincere.
The criticism multiplied when the once fan favorite couple announced their divorce on Valentine's Day of all days. Practically all the comments heralded Janice Wu and wished her well for being single again. The comments about Zhang Yujian were not as kind. Many netizens were telling him to go back to portraying a "single persona" again.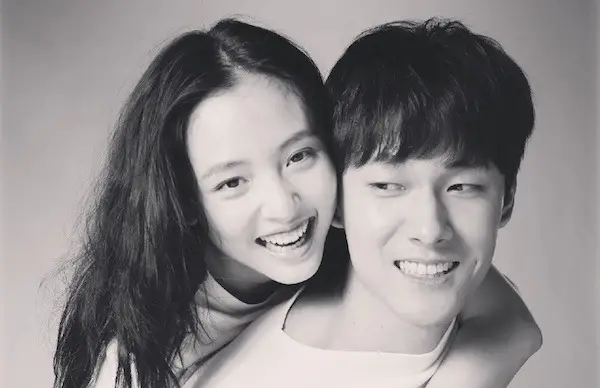 With over 550,000 likes on the top comment of Zhang Yujian's divorce post, the netizen wrote, "You didn't officially announce it when you got married, on the contrary, you're quite proactive when divorcing." The second highest comment with 233,000 likes said, "Let us congratulate Wu Qian!". Other comments include, "The single persona can continue.", "Second hand man," ,"lower head man", "You should really self reflect on why so many people are yelling at you.", and more.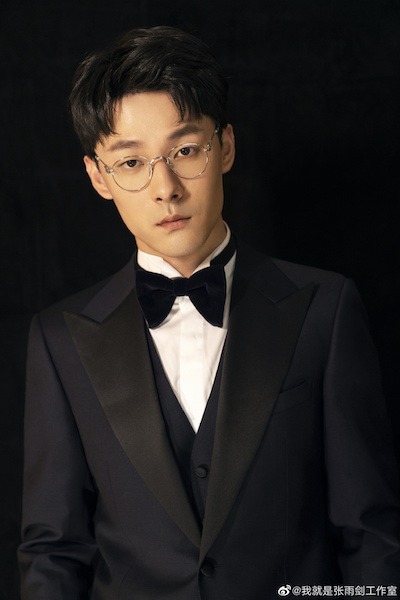 Out of all the negative comments targeted at Zhang Yujian, one particular netizen's post caught the eye of his team. On February 15, a netizen revealed they had received a legal notice from Zhang Yujian's team requiring them to delete their post by February 16 at midnight or they would take legal action. According to Zhang Yujian's team, they said the post's content was insulting, defamatory, and damaging his reputation.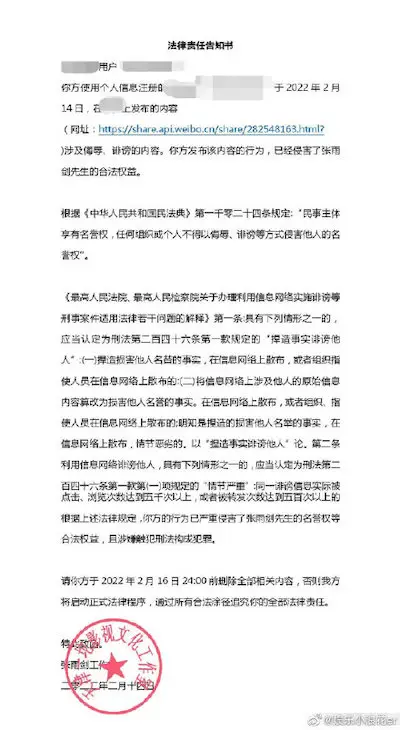 The netizen's original post included the hashtag, "Wu Qian Zhang Yujian Divorce", and then said, "Really lower head, isn't this cheating marriage?". "Lower head" (下头) is reportedly a slang used to refer to someone that is a Debbie Downer and a disappointment to others. After the netizen received the notice, they posted it online and continued with the attacks on Zhang Yujian, saying, "Lower head man. Are you okay? Go away". Despite her comeback post, the netizen later deleted her posts.