Miss Hong Kong 2020 first runner up, Celina Harto (陳楨怡), started the new year with a dating scandal when former TVB artist, Hinson Chou (周子揚), claimed he was actually her official boyfriend, despite her already having a boyfriend. Celina Harto, who has been in mainland China all this time, responded to the reports saying she was single, but Hinson Chou backed up his claims saying he was the official boyfriend and shared their intimate chat records and pictures.
A month later, Hinson Chou, the self-proclaimed "official boyfriend" of Celina Harto, gave a Valentine's Day "present" to her by exposing her for playing on both sides, collecting at least 5 "soldiers" besides her 4 year boyfriend, Andy. The five people include TVB artists, Lincoln Hui (許俊豪), Jeremy Wong (黃俊豪), and Niklas Lam (林正峰), a Korean commercial model, and Crystal Fung's female assistant. Including Andy and Hinson Chou, Celina Harto has 7 potential "soldiers".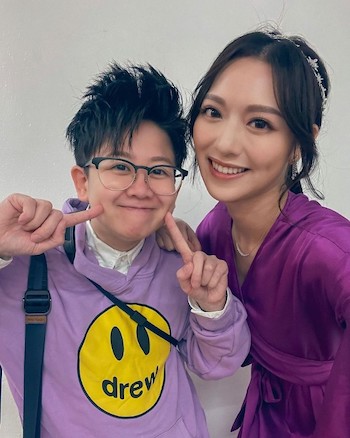 Hinson Chou revealed that he has always been her driver when they were dating. However, he said when Celina Harto was trying to rise in the ranks, she would often lie and once told Hinson Chou he didn't need to drive her and then said she was tired and shut off her phone. Hinson Chou discovered Lincoln Hui and Jeremy Hui had posted a picture with her. As it turns out, she was out hanging out with them. Hinson Chou warned Celina Harto about people in the entertainment industry being very complicated and not to get so close with men. He claims she told him that she didn't like men from showbiz. She only wanted to play with them so she could take advantage of them and only loved Hinson Chou.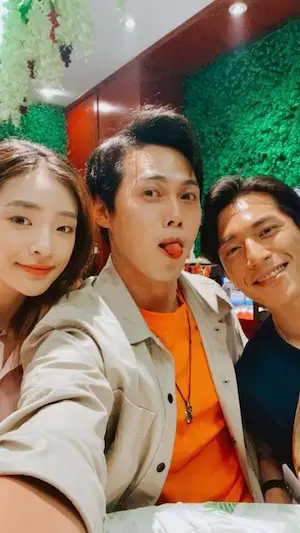 When Hinson Chou thought his warning would make Celina Harto claw back from, he once picked her up from Lincoln Hui's party, which included Jeremy Hui, Lisa-Marie Tse (謝嘉怡), Rosita Kwok (郭柏妍), and more partying and smoking. Hinson Chou claims someone saw Jeremy Wong and Celina Harto dancing closely together. A party-goer that night claims Lincoln Hui, Jeremy Wong, and Lisa-Marie Tse were all smoking. They also said Lisa-Marie and Jeremy Wong know each other as her model boyfriend was introduced by him.
However, Lisa-Marie Tse spoke to the media and clarified she wouldn't smoke as her family wouldn't let her due to her grandmother smoking all her life and now has lung problems. As for Jeremy Wong introducing her model boyfriend to her, Lisa-Marie Tse explained he introduced a lot of ABC friends to her, but she isn't dating.
Hinson Chou claims Celina Harto told her she collects these "soldiers" to get perks from them. Lincoln Hui is an actor and knows a lot of people ho can introduce his manager to privately help her accept jobs. Jeremy Wong is a professional model who could introduce her to do commercial shoots. Niklas Lam is favored by TVB executive, Catherine Tsang. When he invited her to film a show together, she agreed. As for the Korean model, he can help with jobs in Korea for her. Crystal Fung's female assistant is originally a photographer and could help her take photos.
When asked why he chose to expose Celina Harto, Hinson Chou says, "I really love her. Even when she 'collected soldiers', I could tolerate it, but she shouldn't be so fake. In order to rise up in the ranks, she's pretending to be a goddess…Please be yourself then I will stop." As for their current relationship status, Hinson Chou says the last time they spoke, Celina Harto told him not to admit that he is her boyfriend and that she really missed him. However, Hinson Chou hasn't been able to contact her for over a month. He isn't sure about their current status and wants to understand it clearly.
Celina Harto apologizes
Celina Harto finally responded to the rumors on February 15. She wrote, "When I decided to let go of a sick relationship, I was already prepared to face all these things today. For my own mistakes, I know I have to be responsible for the consequences. However, my colleagues have been dragged into this. I must apologize to them because of my wrong choices that affected them. I am extremely sorry!".