After three years of waiting, Yang Zi (杨紫) and Xiao Zhan's (肖战) "The Oath of Love" (余生请多指教) will finally air on March 15. Tencent (WeTV) announced it on March 14 with a new trailer. A day prior, a new poster was also uploaded, giving hope to fans that the series was really coming.
The anticipation for the series has been astounding. The newest trailer recorded 470 million views just on Tencent alone; over 6 million people have already reserved their appointment for the premiere of the series on Tencent.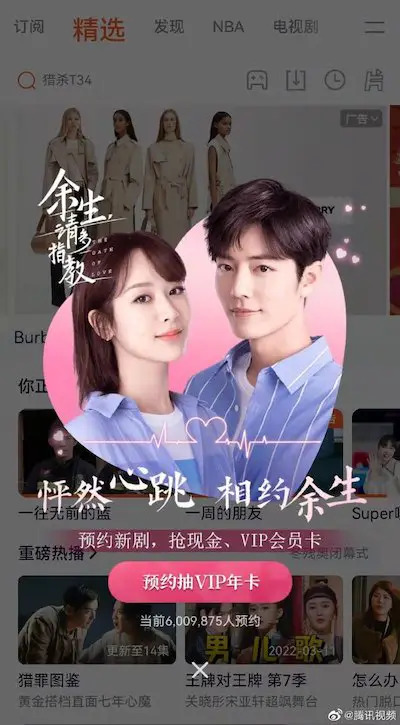 "The Oath of Love" suffered many scheduling setbacks. Back in August 2021, Tencent initially announced "The Oath of Love" would air on September 8, 2021. However, three days before the air date, Tencent/WeTV announced they had to take it off the schedule due to "schedule adjustments". This was during a period where the Chinese government was doing its cleanse on the entertainment industry stemming from an influx of scandals that happened in the previous months.
So after the air date was announced, Yang Zi and Xiao Zhan's studios both issued a joint statement reminding viewers and fans to focus on the series, stay rational, and to avoid fighting and protect the online environment. They also urged everyone to respect: differing opinions, the work product, collaborating partners, and the broadcast/streaming platforms. They reminded people not to leak any spoilers and to support the legitimate copies of the work.