NEXT member, Ding Zeren (丁泽仁), was trending once again on the night of August 8, following his previous incident 11 days prior in which his largest and oldest fansite exposed him for cheating on girlfriends, sleeping with and lying to fans, using suicide to threaten his fans, and shading his NEXT members and labelmate, Wang Yibo. Since he was exposed, Ding Zeren nor his label, YUE HUA Entertainment, have made any comments on the matter.
On August 8, just when C-Ent was focused on another trending matter, Ding Zeren took over the #1 trending spot with over 19 million mentions. A netizen released an audio clip of Ding Zeren allegedly pleading to his fan. He is heard saying, "Jie (older sister), I'll say it again. You are my jie, not a fan. Don't let me hear you say you're a fan again. I don't want to hear those two words again. You hear me? I'll tell you once again. I am genuine with you. You are my jie, my only jie."

Ding Zeren is then heard threatening the fan with the following, "If you dare to question this again, I will die right now for you to see. If you really feel like I am using you, that from beginning to now, I never treated you like jie because I am using you, then I can give you a knife. Come over now. You know where I live. I'll let you stab me to death."
Netizens have been making memes and mocking Ding Zeren's change in tones in the audio clip. Screenshots of Ding Zeren's old chat records with YUE HUA Entertainment's CEO, Du Hua, shows him calling her "jie", which netizens have joked about with the hashtag, "Du Hua isn't Ding Zeren's only jie".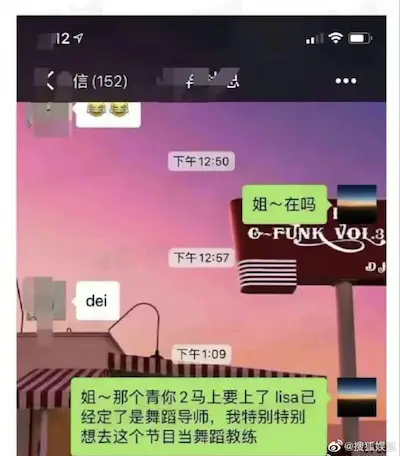 He hasn't responded to the clip yet.