On September 15, Zhao Lusi (赵露思) was involved in datings rumors with her previous co-stars, Xiao Zhan (肖战) and Yang Yang (杨洋). A pair of paparazzi streamers responded to viewer questions about whether the real life ship of the Leo Wu and Zhao Lusi CP ("吴露可逃" (wú lù kě táo), meaning, "no escape" or "no way out") is real or not. The streamers said, "This name is really good, but it's fake, it's fake. Zhao Lusi's boyfriend is a top artist with a huge following and is really good looking. They filmed before and were rumored together. They should still be dating now."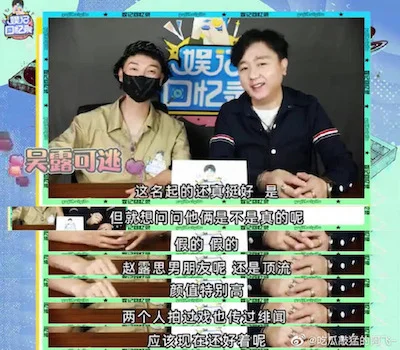 After that claim, netizens started speculating the really "good looking top artist boyfriend" could be Yang Yang or Xiao Zhan. Yang Yang and Zhao Lusi starred in the recently aired series, "Who Rules the World". Zhao Lusi was in the 2018 series, "Oh! My Emperor" (哦!我的皇帝陛下), with Xiao Zhan where he was the second male lead.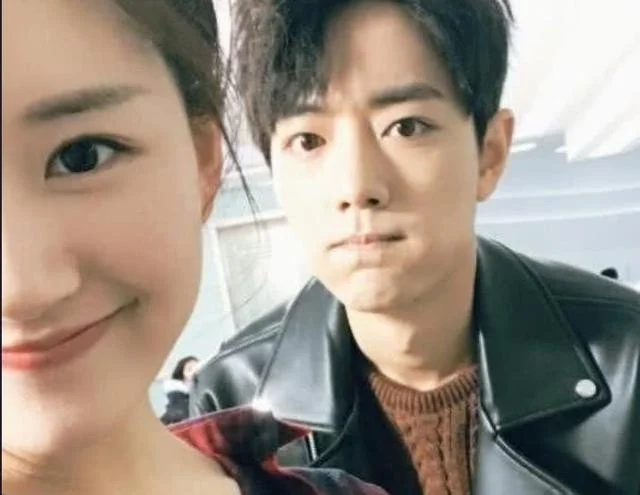 On September 16, a paparazzo, Jiang Xiaoyan (江小宴), showed a screenshot of him asking another paparazzo, Zhuo Wei (卓偉), whether Yang Yang is Zhao Lusi's boyfriend. Zhuo Wei, who was known as "Mainland China's No. 1 paparazzo" at the height of his career before his Weibo account was shut down, responded, "No." The hashtag, "Paparazzo denies Yang Yang is Zhao Lusi's boyfriend" started trending.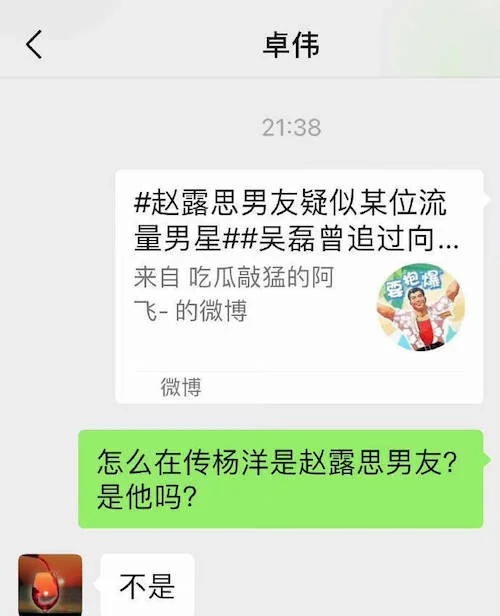 After Yang Yang was ruled out, more netizens were convinced Zhao Lusi's boyfriend is Xiao Zhan, which led to "Zhao Lusi Xiao Zhan", trending at the number 1 spot on Weibo. However, after that hashtag went viral, Zhao Lusi's studio denied all her dating rumors by posting a big red "fake" character and said, "Don't start rumors! Don't believe rumors! Don't spread rumors!"