Just a day after Bai Lu and Zhang Linghe were rumored to be dating, another pair of Chinese celebrities were rumored to be dating. On September 25, gossip bloggers claim Zhou Dongyu (周冬雨) and Turbo Liu Haoran (刘昊然) were dating after she was reportedly seen going to his neighborhood on two occasions.
The gossip bloggers says paparazzi captured Zhou Dongyu and Turbo Liu Haoran were spotted eating with friends together. A few days later, Zhou Dongyu and Liu Haoran were seen playing tennis together and then left separately. Zhou Dongyu's car was reportedly seen driving to Liu Haoran's neighborhood, while Turbo Liu was seen riding a bike back to his place.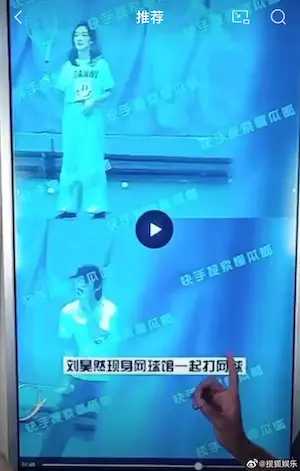 The paparazzi said they've been following Zhou Dongyu and Liu Haoran for two years already. Their rumors started around two years ago when netizens noticed they had similar backgrounds and seemed to use the same phone stickers. However, there was no follow up until August 21, 2021 when paparazzi reportedly spotted Liu Haoran using an access card to enter Zhou Dongyu's home.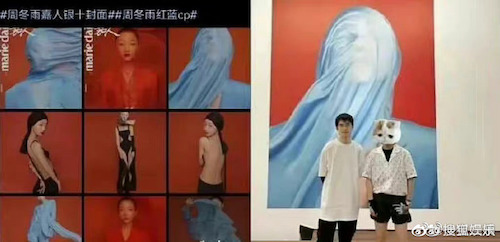 Zhou Dongyu and Liu Haoran first collaborated on the 2020 movie, "Fire on the Plain (平原上的火焰)". Their dating rumors started after that movie. They collaborated again in the 2022 movie, "The Breaking Ice (燃冬)".