Malaysian model, Lebara (黎峇菈), was brought into the media spotlight after she shared a video of the 69 year old Hong Kong celebrity, Eric Tsang (曾志偉), planting a birthday kiss on her birthday a few days ago. Eric Tsang told the media he didn't know Lebara and claimed it was a friend who told him it was a friend's birthday (Lebara's) and her birthday wish was to have him sing happy birthday to her. He also said it was just a polite birthday kiss and that people in showbiz normally don't upload these pictures or videos onto social media.
On October 3, Lebara, spoke up about the birthday kiss whirlwind with an IG post:
"Just a small birthday greeting and it becomes a big scandal…annoying

This y ear's birthday wish was for world peace, but what I got the opposite in return. I question whether I made the wrong wish.~"
There have been a lot of rumors circulating about Lebara's background. She is currently 26 years old and is a 180cm model signed to Now Models. It was rumored by the media that Lebara is the goddaughter of prominent Hong Kong businessman, Lawrence Yu Kam-kee (余錦基), which is why she is always present at yacht parties and dinner gatherings with wealthy people.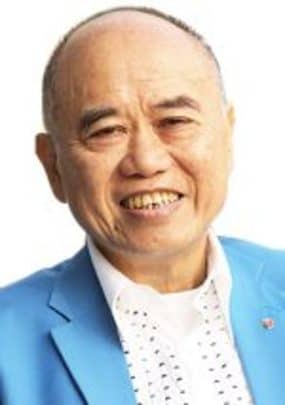 Lebara has quite the sense of humor when talking about money:
"Money is not everything !
There is Mastercard, Visa, AE, EPS…"
"In order to be rich second generation , I lie in bed every day waiting for my father to get rich 🤭"
"You all are worried about how to make money, but here I am troubled about how to spend money…who can tell me how I can use up 100 kuai until next month?"
Credit: Oriental Daily, Lebara IG