It was full of firsts and tears for many people at the TVB Anniversary Awards Show 2022 (萬千星輝頒獎典禮2022) that took place on January 8, 2023. Joel Chan (陳山聰) was crowned this year's "Best Actor in a Leading Series" after missing out on the award several times. Statistically, Joel Chan was bound to win something as he went into the show with 15 nominations. Aside from "Best Actor", Joel Chan was also one of the three recipients of the new category, "Best Dressed Male and Female Artists".
It was an emotional one for Joel Chan as he thanked Eric Tsang, who he referred to as "Dad". Joel Chan explained Eric Tsang was the one who helped him and asked him if he still wanted to film dramas anymore when he was at his lowest. He also thanked the other two TVB executives, Catherine Tsang and Virginia Lok, who he said "picked him back up", and "I will always remember this kindness and how the both of you provided help in the hour of need!"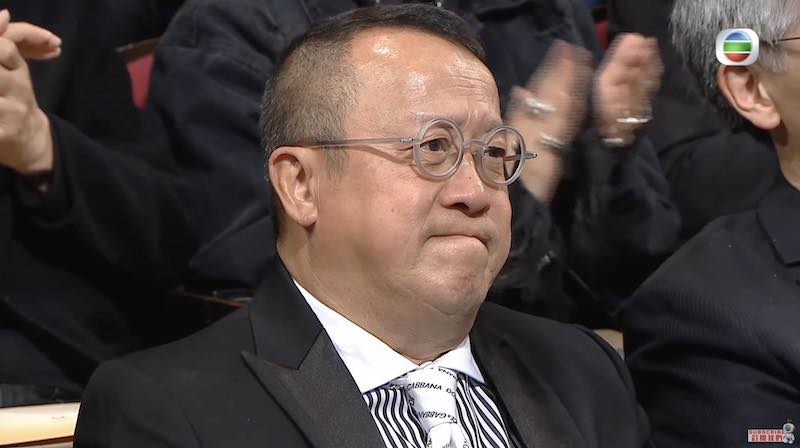 While Joel Chan is only 47 this year, he has been in the business for over 30 years. He was signed to the record company founded by Andy Lau when he was 16 after joining a TVB singing competition. Joel Chan released two albums. However, because of the 1997 Asian Financial Crisis, his record company went bankrupt. After that, Joel Chan ventured into reselling second hand clothing, making only $3,500 a month. He later became the assistant to clothing designer, Rib Yeung. Joel Chan had the desire to venture into the entertainment industry again. So he asked a help to help him make that connection again.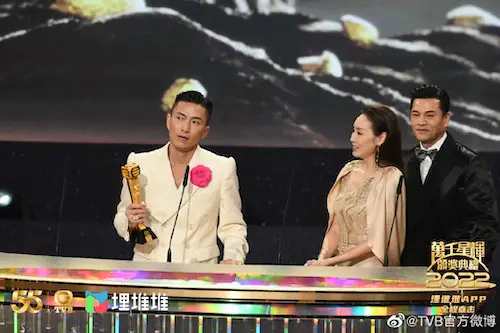 In 2000, Joel Chan switched from being a singer to acting by joining TVB. When he first started, he did mostly supporting roles and his TVB salary was only $6,000 HKD each month initially. He got his first meaty role in 2009's "E.U." and became known to mainstream audiences. However, after the 2012 series, "The Last Steep Ascent", he didn't film any more series. From 2011-2013, Joel Chan had a tumultuous relationship with Florinda Ho, which led to him almost giving up on his career. It wasn't until the end of 2013 that Joel Chan returned to TVB to film "Noblesse Oblige" and was given another chance to prove himself. In 2017, he won TVB's "Best Actor in a Supporting Role" for "The Unholy Alliance". Joel Chan got his first shot at starring as the male lead in the 2019 series, "Barrack O'Karma", which eventually led to his "Best Actor" win for "Barrack O'Karma 1964".
Credit: hk01