Jacqueline Wong (黃心穎) lost her career after her cheating scandal with Andy Hui (許志安) was exposed almost 4 years ago. She has kept a low profile since the scandal and seemed to express a desire in returning to work with TVB. However, that never came to fruition and Jacqueline Wong revealed last July that her contract with TVB had already ended.
On February 12, Jacqueline Wong suddenly posted a trailer of the music video of her new song, "Crown Me", on Instagram with a release date on Valentine's Day. The song is entirely in English and contains lyrics like, "
Crown me naughty
Crown me bitch
Crown me beauty
Just crown me please

I want your comments
I want your views
I want the attention
Just like me please

I've got the perfect smile 3 inches wide
I've got the desired 33-23-35
I've got my personality revised
Why is it still not enough for you and I
Jacqueline Wong told Oriental Daily News the song's concept came from people's excessive pursuit of numbers and titles and wasting their time shaping themselves in the digital world, which in turn deviates from their true self and ignores their true needs. She also participated in writing the lyrics, arrangement, and composition of the song. Rumored boyfriend, Lai Man (泥鯭), is also listed as one of the arrangers and producers of the song.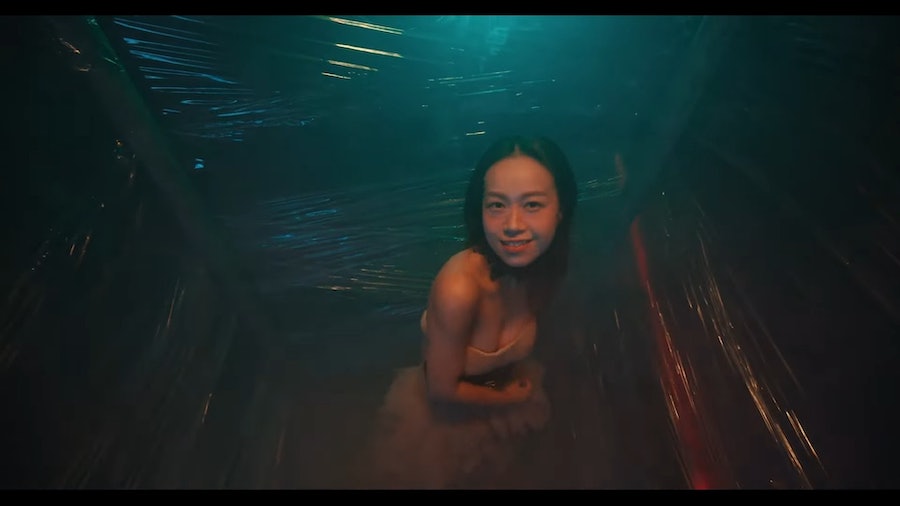 Within 12 hours of the music video release, it has already amassed over 101,000 views. When asked by the media on the significance of releasing the song on Valentine's Day and whether if it was to officially reveal her relationship with rumored boyfriend, Lai Man, Jacqueline Wong said, "I don't celebrate Valentine's Day. There is no special reason."