One of the hottest news to come from Hong Kong revolves around the social media spat between Jacqueline Wong (黃心穎), famous for being Kenneth Ma's (馬國明) girlfriend and a contestant from this year's Miss Hong Kong pageant, Yutori Kudo (工藤佑采).  The drama started when Jacqueline Wong, 2012 Miss Hong Kong first runner up, criticized Yutori Kudo on social media for her poor behavior and attitude when she had to perform after not making it into the top 5 of the competition.  Yutori Kudo clapped back on her Instagram account, which resulted in back and forth jabber between her and Jacqueline Wong.
Jennifer Shum Bids Adieu to Being Single for Four Years
Yutori Kudo Fan Strikes Again on Jacqueline Wong's Instagram Posts
Although the exchange between the two have simmered a bit, Jennifer Shum (岑杏賢),2012 Miss Hong Kong contestant, added fuel to the fire again by unknowingly liking an Instagram comment left by a supposed Yutori Kudo fan that wished Jacqueline Wong and Kenneth Ma would break up on one of Jacqueline's posts.  Luckily, a netizen had alerted Jennifer of her misdeed.  She quickly unliked the comment, but it was too late as netizens had already captured her liking the post.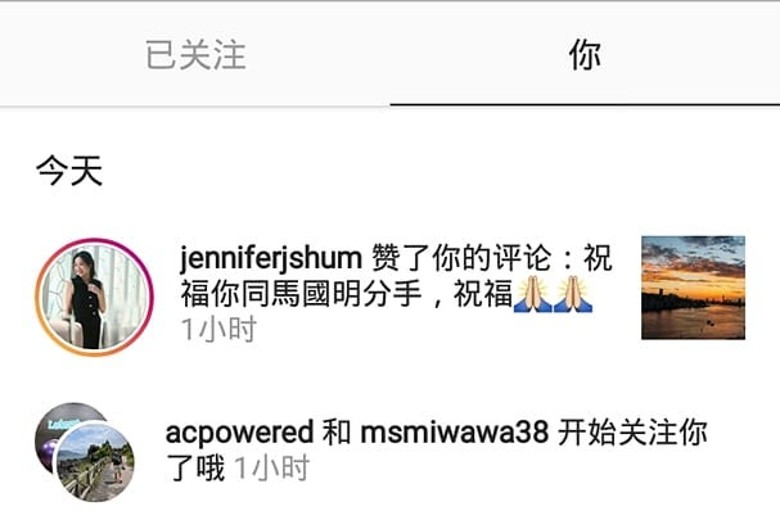 Jennifer Shum Engaged to Non-Industry Boyfriend
Another Yutori Kudo fan account posted a screenshot of Jennifer liking the comment and added that even Jacqueline's colleagues from TVB are wishing for her and Kenneth to break up.  The post also goes on to say that there were already over a hundred people that liked the break up comment, attesting to the damage done to Jacqueline's image.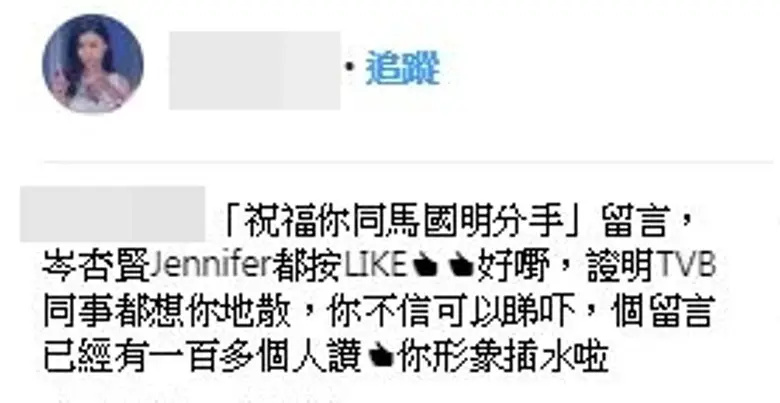 Former Miss Hong Kong Winner Joan Tong Supports Yutori Kudo
In Jennifer's interview with Oriental Daily news, she clarified she accidentally liked the comment.  She quickly called Jacqueline afterwards to apologize and explain the mishap.  Thankfully, the two are good friends and Jacqueline thought nothing of the incident.  Jennifer, hopefully you're more careful with your thumbs next time.