Back in March, Bernice Liu (廖碧兒) admitted to dating wealthy second-generation boyfriend, Calvin Lo (盧啟賢).  It was immediately rumored he was once married with a daughter and even has a Thai telecommunications company heiress lover, "Nina", painting Bernice as the third party.  Not long after, she suddenly left for Vancouver to study and announced her break up with Calvin on social media.  
Is Bernice Liu Getting Back with Her Ex-Boyfriend, Calvin Lo?
Shaopin Tsui and Bernice Liu Got Along Well While Filming "Till Death Do Us Part"
Yesterday, Oriental Daily reader tipped off the newspaper that Calvin was seen with his old lover, Nina, at a Japanese restaurant in Central celebrating a friend's birthday.  They were seen sitting next to each other with two other male friends.  Oriental Daily reports Nina was seen listening whole heartedly to Calvin when he was speaking.
Bernice Liu Rumored to be Marrying Wealthy Ex-Boyfriend, Calvin Lo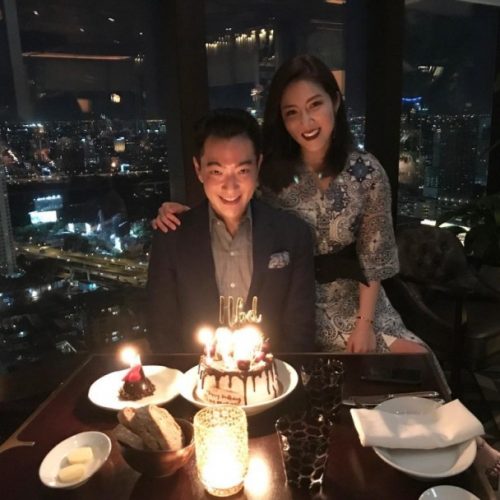 Click to see pictures:
https://hk.on.cc/hk/bkn/cnt/entertainment/20180910/photo/bkn-20180910000102756-0910_00862_001_02b.jpg?20180910042435
https://hk.on.cc/hk/bkn/cnt/entertainment/20180910/bkn-20180910000102756-0910_00862_001.html
Sunny Chan and Sheren Tang Play a Married Couple in New ViuTV Series, Bernice Liu and Alex Lam Gets Entangled in Their Relationship
As for Bernice, she expressed she will focus heavily on work.  Before starting work, Bernice has done some traveling.  She recently shared a photo of her smiling on the beach.  It looks like Bernice is enjoying life. 
Credit: hk.on.cc, Bernice Liu IG