Jordan Chan (陳小春), whose claim to fame was his role "Chicken" (山雞) in the "Young and Dangerous"《古惑仔》movie series, recently revealed he was actually not the first choice to portray "Chicken"!  In fact, his competition at that time was already an established film star.  
Jordan Chan Announces Cherrie Ying's Pregnancy at Taiwan Concert
Jordan Chan's Biggest Regret is Selling Younger Brother For $3,000 HKD
In a recent interview, Jordan reveals, when it came time to audition for "Young and Dangerous", Michael Tse (謝天華) and Jason Chu (朱永棠), who played "Big Tin Yee" and "Banana Peel" respectively and were also bandmates with Jordan in the group "Wind, Fire, Ocean" (風火海) , was selected by the director, Andrew Lau.  Jordan did not want to get the role through Michael and Jason's recommendations to the director.  Luckily, Jordan passed his audition and was selected by Director Lau for the role of "Chicken."  Afterwards, Jordan had asked Director Lau, "If it wasn't me, then who would get the role?"  The answer was none other than A-List star, Takeshi Kaneshiro (金城武).
Young and Dangerous Gang Reunite for New Film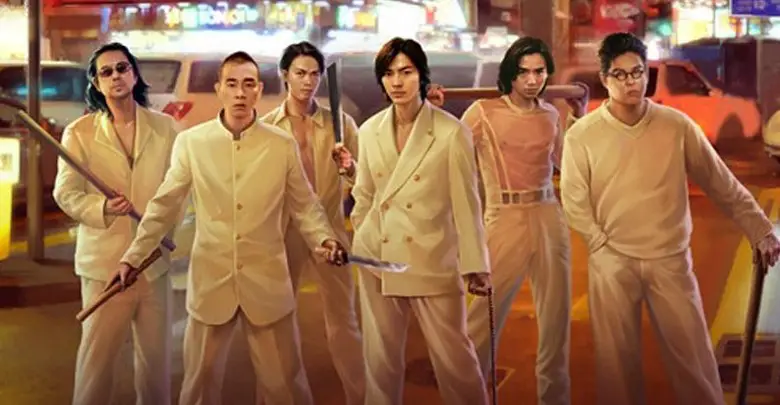 Although "Young and Dangerous" is what Jordan is known for, he claims he's never watched the films in its entirety.  Jordan says, "Even when it [Young and Dangerous] airs on TV, watching myself at that time makes me feel awkward for some reason, the feeling is weird."  
E/N: I can't see Takeshi Kaneshiro playing the role of "Chicken".  He wouldn't have been able to bring out the authenticity of the character. 
Credit: hk.on.cc