It seems when things are going well for rising celebrities, negative news will always follow.  It's no different for popular Chinese heartthrob actor, Xu Kai (許凱), known for portraying "Fu Heng" (傅恒) in the popular Chinese palace drama "Story of Yanxi Palace" (延禧攻略).  Before this piece of news, Xu Kai already had several rumors regarding his love life, like cheating on rumored girlfriend, Bai Lu (白鹿).
Huanyu Entertainment Denies Rumors of Xu Kai and Bai Lu Dating and Living Together
Xu Kai's former girlfriend, "大金", which translates to "Big Gold", is a popular internet celebrity who alleges Xu Kai was abusive towards her.  Xu Kai actually went to Weibo and expressed, "I admit everything I did wrong.  There was arguing, shoving, tearing apart, but not domestic violence.  I used to be a bad man, that's why I long desire to become a good man one day."  However, there were some netizens who still saw him as a "scumbag" (渣男) and a "wifebeater" (家暴男).
Watch "Once Upon a Time in Lingjian Mountain" if You Want to See Xu Kai Shirtless and Cross Dress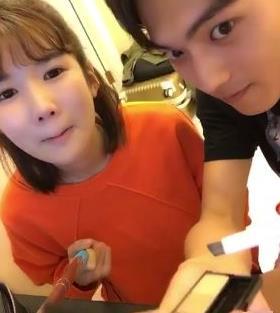 On Sept 27th, an old clip of Xu Kai and Big Gold when they were dating was shared online.  She is seen hurling insults and pointing fingers at Xu Kai while he is kneeling in the streets, surrounded by people.  In the clip, a male friend is calling Xu Kai's name, but his head remains down.  Xu Kai might have been drunk as he was being held up by two male friends, one on each arm.  Even then, his legs looked limp as it was semi kneeling on the ground.  Big Gold then points at his head and loudly asks him, "Still so arrogant? Do you admit defeat?"  Then she is seen jumping around and looking at the screen bragging, "There is no one in this world I can't handle."
Yu Zheng Responds to Clip of Bai Lu Pinching Xu Kai's Butt
Watch the clip here: https://weibo.com/tv/show/1034:4655146165272630?from=old_pc_videoshow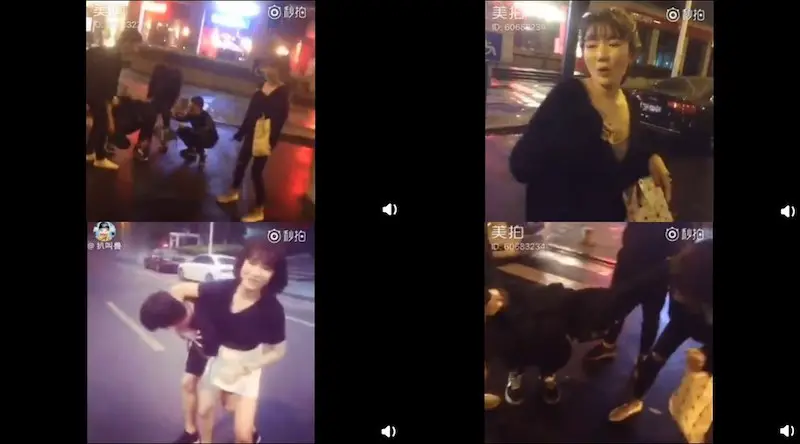 In the second part of the clip, Xu Kai is showing Big Gold where she bit him, but she denies this and eventually puts him in a headlock.  While these are minor nuances, it seems Big Gold isn't as gentle as people are portraying her to be.  Based on these clips, people are saying Xu Kai might actually be the victim here, but there are pictures of Big Gold and her injuries as a result of being allegedly abused by Xu Kai floating around. 
Rumored Couple Xu Kai and Bai Lu are Paired Up Again in "Arsenal Military Academy"
Xu Kai's Past Dug Up by Netizens Again
Does Xu Kai have a new girlfriend?
Aside from the abusive claims, she also reveals in Bai Lu's Weibo, there is a picture showing a bed sheet that Xu Kai and her bought together, insinuating he cheated.  However, Xu Kai was recently caught wearing a white mouth mask going to Bai Lu's home and didn't come out again that night.  Sina Entertainment reached out to Xu Kai's company for a comment and they said they weren't sure if they were dating, but because this subject had already trended on Weibo's hot search list, the company will handle this.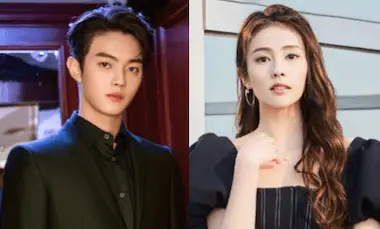 Credit:  ETtoday.net, hk01.com, Weibo (1, 2)