Taiwanese actor Sunny Wang has only been in showbiz for seven years.  His first foray into the industry was acting as the second male lead in hit Taiwanese drama, "In Time With You" (我可能不會愛你), opposite Ariel Lin (林依晨) and Bolin Chen (陳柏霖).  He is more known for his lavish lifestyle and dating history than for his acting.  He once dated Taiwanese singer, Elva Hsiao (蕭亞軒), before getting married to Dominique Choy in 2015.  People immediately think of "bad boy" when Sunny Wang comes to mind, but according to Fiona Sit (薛凱琪), he is actually really friendly in reality.  He was able to show a bit of that "bad boy" image in ViuTV's "Shadow of Justice" (蝕日風暴). 
Sunny Wang and Wife, Dominique Choy, Announce Pregnancy
Fiona Sit Complained About Chilam Cheung Bullying Her on Set of "Shadow of Justice"
In the beginning, Sunny Wang's character is a cop in the Narcotics Unit, working closely with Chilam Cheung (張智霖).  Due to his mother's debts, he is constantly blackmailed by drug lord, "Tank", played by Ken Lo (盧惠光).  Out of desperation, he has to help Tank carry out illegal activities in Malaysia.  Sunny Wang had only planned to carry out one mission, but it was too late as he was too deep into the game.  Just when everyone thought Sunny Wang couldn't be more ruthless, it turns out there was always a seed of evil slowly growing deep inside him.  He starts interacting with criminals, getting more evil, getting more dark.
Chilam Cheung and Sunny Wang are not Fiona Sit's Cup of Tea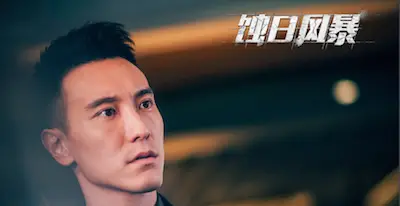 Chilam Cheung Can't Compete with Sunny Wang When it Comes to Girls
When Sunny Wang gets suspended by the force, he suspects Chilam Cheung is the one who betrayed him.  Due to this, he has a grudge against Chilam Cheung and at the same time, his fiancee, Madam Gan, played by Fiona Sit (薛凱琪), breaks up with him.  This adds on to the suspicion Sunny Wang already has on Chilam Cheung being behind all of this. In order to get revenge, he colludes with Edmond Leung's (梁漢文) character and gets him to cover up Benji Chiang's murder case.  Not only does this get him reinstated, but Sunny Wang also gets promoted to inspector.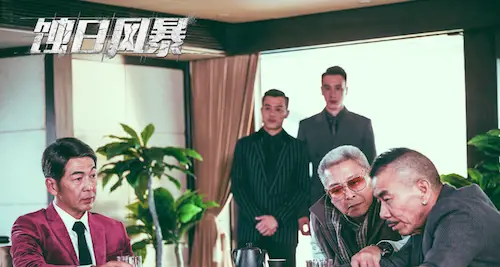 From then on, Sunny Wang continues committing various crimes.  He becomes Edmond Leung's inside man and even assassin for power and money.  In episode 19, he finally attacks and violently kills Benz Hui's (許紹雄) character.  To date, this has to be his most intense and interesting character.