Congratulations are in order for the Chinese celebrity couple as William Feng Shaofeng (馮紹峰) and Zanilia Zhao Liying (趙麗穎) finally announced they were married on their Weibo accounts.  The two shared the same set of pictures of them in the usual white blouse with red background plus their marriage booklet.  Today is even more special as they decided to share their marriage announcement on Zanilia Zhao's 31st birthday. There was much speculation in the past few months about their marital status and even rumors of Zanilia Zhao being pregnant, which both haven't commented on yet.
William Feng Shaofeng's Team Denies Extramarital Affair Rumors
William Feng Shaofeng Announces Zanilia Zhao Liying Gave Birth to a Boy
William Feng Shaofeng and Zanilia Zhao Liying Finally Confirm Pregnancy
 Did William Feng Shaofeng Expose Zanilia Zhao Liying is Pregnant with Twins?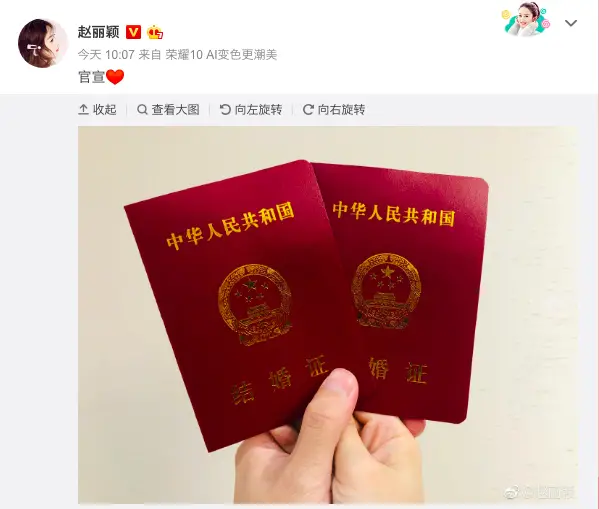 After the marriage announcement, Zanilia Zhao also shared pictures of William Feng Shaofeng celebrating her birthday with her "friends circle on WeChat.  She included the caption, "Thanks to him."  However, in the pictures, none of them show Zanilia Zhao from the waist below, spurring the pregnancy rumors even more.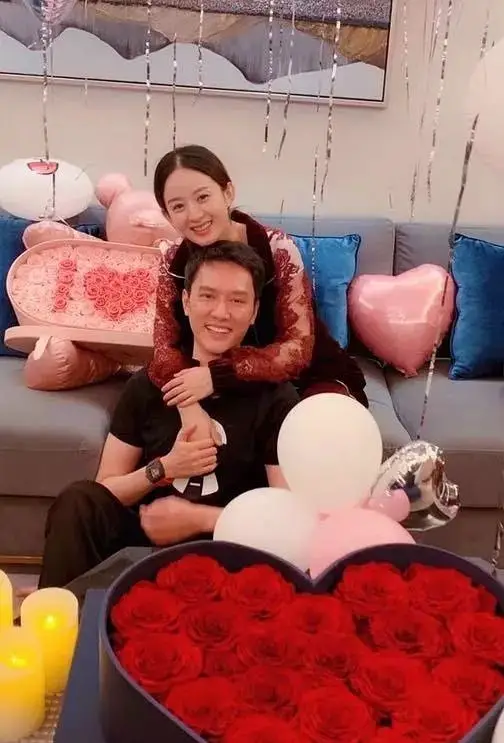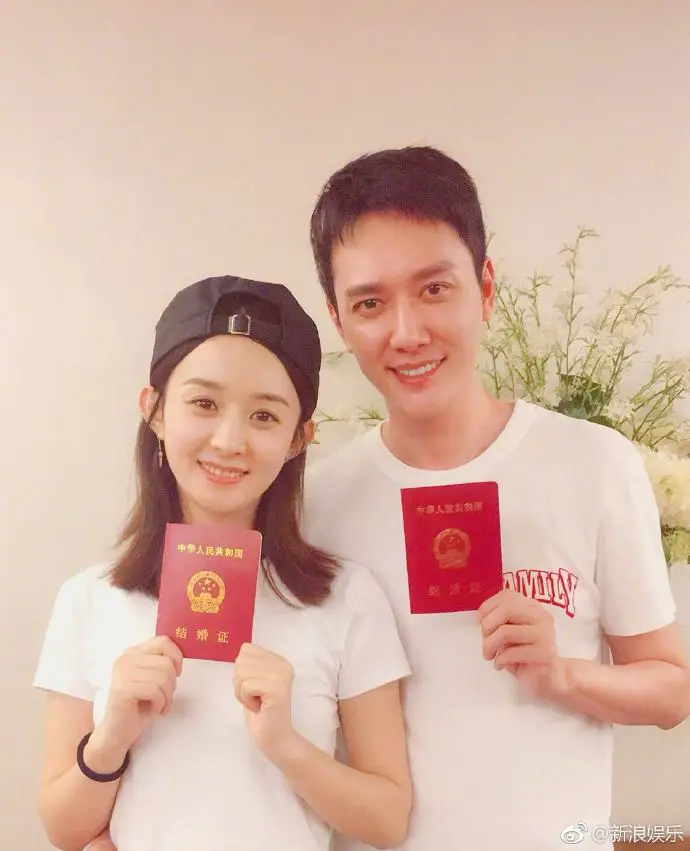 Zanilia Zhao Liying Addresses Pregnancy Rumors
William Feng Shaofeng's manager accepted an interview with the media and responded, "Thanks for everyone's wishes.  Right now we're just congratulating the newlywed couple.  Other questions we don't have any comments right now."  As for the pregnancy rumors, his manager said, "Sorry, we're in the parking lot." then said the reception wasn't good and hung up.  
Mixed Up Grooms
A Look into William Feng Shaofeng's Dating History
The news got so much coverage that even the Korean media reported on their marriage.  However, they mixed up the grooms.  Instead of showing William Feng Shaofeng's face, they put an old picture of Lin Gengxin (林更新) with Zanilia Zhao in wedding gowns taken from a photoshoot.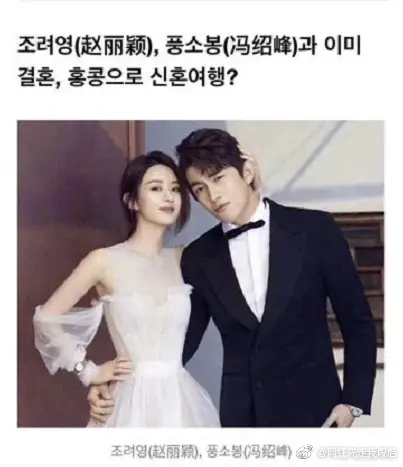 Credit: Apple Daily (1, 2), Zanilia Zhao Weibo, Sina Weibo