Taiwanese artist, Lin Peiyao (林佩遙), known for being a regular guest on variety shows was recently on "The Queen's Legendary Show" (麻辣天后傳).  She revealed she got really close with a male artist and it seemed like their relationship was going to progress to the next level.  She claims she lost her virginity to this male artist and he left her after doing the deed.  Lin Peiyao revealed this person has won the "Golden Bell Best Male Artist" award before and they both skateboarded together.  She says she would become oblivious when she see's a good looking man and said this male artist is really handsome.
Bolin Chen Doesn't Deny or Admit to Dating Popu Lady's, Chen Ting Hsuan
Is Bolin Chen Dating Popu Lady Member, Chen Ting Hsuan?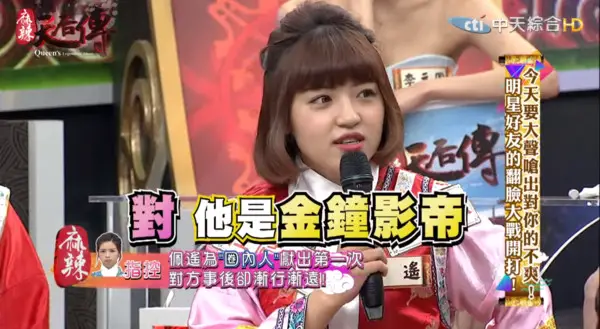 Based on the clues Lin Peiyao revealed, many netizens have speculated this "jerk" might be Bolin Chen (陳柏霖), as he knows how to skateboard and won the "Golden Bell Best Male Artist" award for his role in "In Time With You" (我可能不會愛你).  However, Bolin Chen's manager quickly responded to these claims and said, "Ridiculous.  We will not comment on this.", indirectly denying the rumors.
Japan is Remaking Taiwanese Series, "In Time With You"
Lin Peiyao also revealed this male artist is very flirtatious.  After leaving her, a lot of female artists would want to get to know him.  She also says he did take time out to spend time with her and wasn't that big of a jerk.  
The next day, she went on Facebook to clarify the person she was referring to wasn't Bolin Chen.
Credit: ETtoday.net (1, 2), Bolin Chen Weibo, Lin Pei Yao IG