Yang Mi (杨幂) and Wallace Huo (霍建華) reunited for their third collaboration in the currently airing series, "The Great Craftsman" (筑梦情缘). While the two are very familiar with each other, this is actually the first time they are playing a couple. The series takes place during the Republican era with Shanghai as its backdrop. Yang Mi plays a rich girl. Her greatest dream is to become an architect. She later falls in love with Wallace Huo's character, who is a worker and beneath her in class. Through misunderstandings, Yang Mi's father is mistaken to be the killer of Wallace Huo's father. The two turn from lovers into enemies.
Fans Protest Against Yang Mi's Company, Jaywalk Studio, for Giving Her "Rotten Dramas"
As this is their first time portraying lovers, many fans were anticipating Yang Mi and Wallace Huo's on-screen chemistry. But because the two have a long history of being good friends, Yang Mi, recently said in an interview, "Ten years of brotherhood, finally become lovers." She also revealed that when they first started filming, they had to do really sweet scenes. They felt very awkward having to recite romantic lines to each other because the two of them are too close and go way back.
Yang Mi and Vin Zhang Binbin to Star in New Series, "Storm Eye"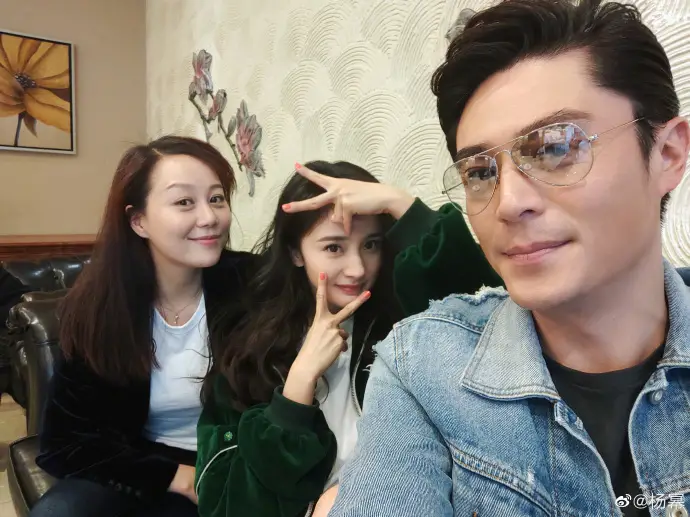 Ruby Lin Dispels Rumors She was Crying over a Public Quarrel with Husband, Wallace Huo
They were also on the 5/11 episode of "Happy Camp" to promote the series:
Credit: hk.on.cc, ETtoday.net, Weibo (1, 2)