It has been three years since Taiwanese actor, Jerry Yan (言承旭), last graced us with his appearance in a drama. In iQiyi's new web drama, "Reset Life" (未来的秘密), he plays a college professor, a 360 from his Dao Mingsi days! While Jerry Yan is 42 years old this year, netizens are saying his looks have been preserved since his debut 19 years ago; he looks the same!
Jerry Yan Tears Up While Performing "Meteor Rain" at ZJTV's NYE concert
Jerry Yan and Shen Yue Play a Couple in New Series, "Count Your Lucky Stars"
While this might be the first time Jerry Yan is playing a professor, the cold and domineering demeanor of Dao Mingsi peeks through. Fellow Taiwanese actor, Talu Wang (王大陸), makes a guest appearance in the series as a mysterious character. Because of a regret in the past, he creates a treatment called "regret medicine," which helps the female lead return to the past.
Shen Yue Reveals This Scene with Jerry Yan in "Count Your Lucky Stars" Made Her Heart Flutter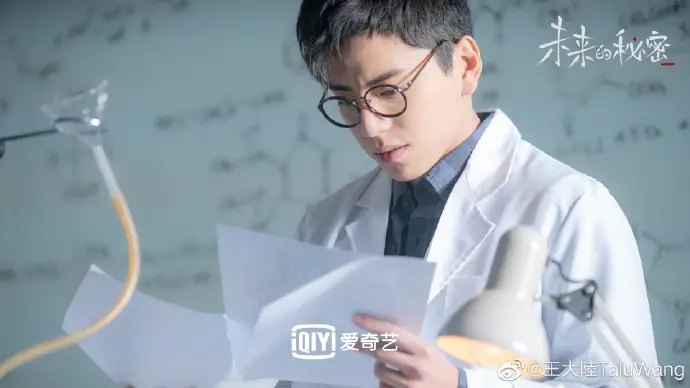 Jerry Yan and Ken Chu Reunite on "Ace vs Ace 4"
The story dates back to 5 years ago when Jerry Yan is advising the female lead, played by Li Ying Ying (李盈盈), to drop out of school due to an incident. Due to fate, she meets Talu Wang's character who gives her the "regret medicine" to travel back in time, changing her destiny of always being bullied.
Talu Wang's Real Girlfriend Exposed?
The series is hailed by iQiyi as a "customized youth drama", which incorporated eight rookie actors from variety show, "I Actor" (演员的品格). The series only has six episodes and started airing on iQiyi today.
Watch episode 1: https://www.iqiyi.com/v_19rslozf4g.html#curid=2676106300_8693ea1d096dab6b413a5b0e5a4a4136
Credit: ETtoday.net, I Actor Weibo