The media loves reporting on Taiwanese actor, Talu Wang's (王大陸) love life. The most recent rumor was reported on May 22nd, when Chinese paparazzi reported a long haired girl was seen spending the night at Talu Wang's hotel. At first, the media thought the long haired girl might be Talu Wang's long time rumor partner, Korean actress, Hanna Kang, but both denied the allegations. Now, Taiwan paparazzi, Mirror Media (鏡週刊), is reporting Talu Wang's actual girlfriend is a Taiwanese make up artist, Ivy Hsieh. It seems this is the same make up artist Talu Wang's team mentioned when they clarified the previous rumor.
Crystal Zhang Clarifies Her Relationship with Talu Wang
According to Mirror Media, they exposed Talu Wang's relationship with Ivy Hsieh, last May. Later on, it was rumored his relationship with Hanna Kang was over. This year, Mirror Media has caught Talu Wang and Ivy Hsieh together on several occasions. A reader tipped off Mirror Media and alleges Talu Wang's already has a steady girlfriend, which is Ivy Hsieh. Their relationship is at the level where Talu Wang reportedly introduces Ivy Hsieh to every person as his girlfriend, cementing her status as "Talu Sister-in-Law."
Talu Wang's Mother Suddenly Passes Away at 65
Talu Wang Wants to Find a Girlfriend like BLACKPINK's Lisa
Mirror Media reports Ivy Hsieh was seen leaving Talu Wang's home on May 13th after spending the night. The two were already seen watching a play the previous day. On May 23rd, Talu Wang was caught sending Ivy Hsieh off in an Uber. He was very cautious, but when he discovered the paparazzi, he immediately hid behind the trees. Later on, Mirror Media reports, Talu Wang and a friend met up with Ivy Hsieh again.
Talu Wang Asks Cai Xukun to Help Send His Dance Video to Lisa
It's said Ivy Hsieh also visited Talu Wang in Chongqing, China when he was filming "Fall in Love at First Kiss."
Kenji Chen is the Breakout Star of "Fall in Love at First Kiss"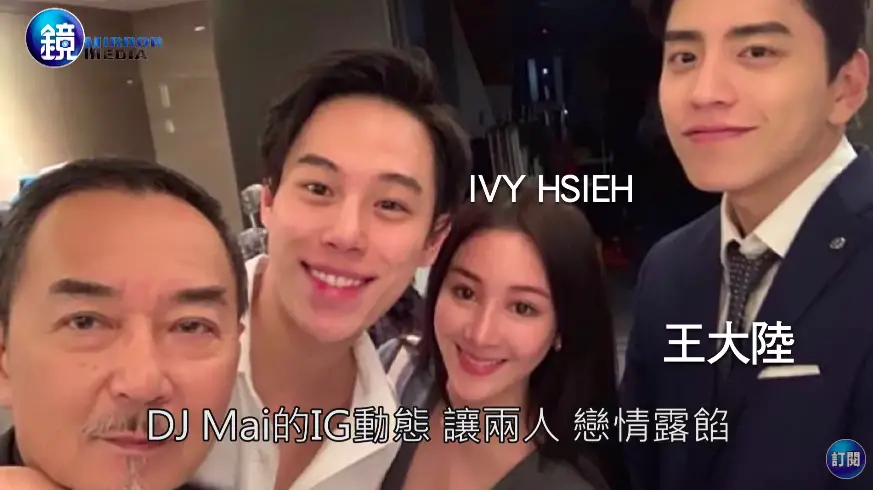 Credit: ETtoday.net, Instagram (1, 2, 3)