Chinese actress, Crystal Zhang (张天爱), seems to get along with her male co-stars very well. She is currently filming variety show, "Battle Body" (哎呀好身材), which features the fitness journeys of four celebrities. Last time, people got overzealous when there pictures of Crystal Zhang and Talu Wang (王大陆) looking very chummy and hanging together. As it turns out, they were filming for "Battle Body. Talu Wang was featured on the third episode.
Paparazzi Mistakenly Report Xu Kaicheng and Crystal Zhang were Dating While They were Filming
Crystal Zhang and Talu Wang became good friends after filming the 2017 movie, "Legend of the Naga Pearls" (鲛珠传). It's hard not to think there was something going on with Talu Wang as he was playing up the fan service during their segment. If you watched this episode, you would also think you were watching "We Got Married" just like Crystal Zhang was with Xu Kaicheng (徐开骋) in the first episode. Talu Wang even jokes around in the beginning when he says he's hear to go on a date with Crystal Zhang.
Xu Kaicheng and Crystal Zhang Starring in New Series, "Young and Beautiful"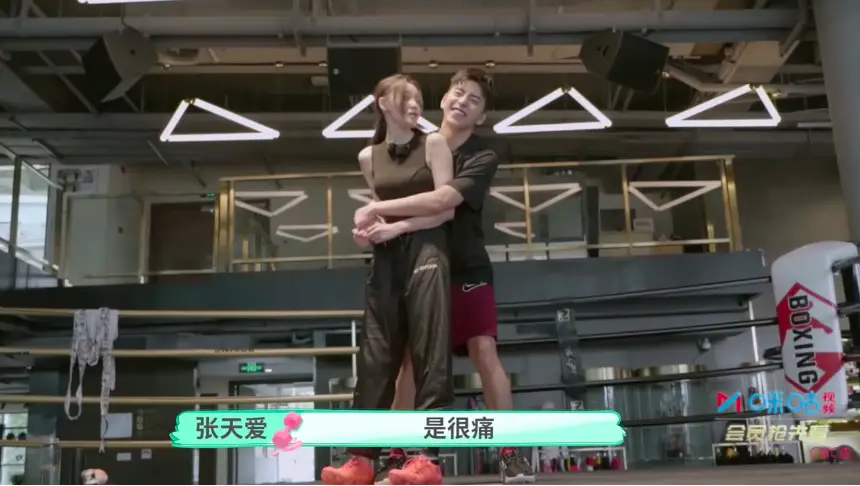 Crystal Zhang Addresses Debate Over Her Saying She Doesn't Know the Taste of Coke
When netizens captured pictures of Crystal Zhang and Talu Wang at the boxing gym in August, people immediately thought they were dating. The topic even trended on Weibo. However, Talu Wang's staff member later clarified they were filming for a variety show. The third episode of "Battle Body" showed the segment of them sparring at the gym, that misled people to think they were dating. After working out, the two ate at a restaurant and even fed each other. Talu Wang then says, "We're brothers. It's normal for brothers to feed each other." Ummm, really?
Talu Wang Wants to Find a Girlfriend like BLACKPINK's Lisa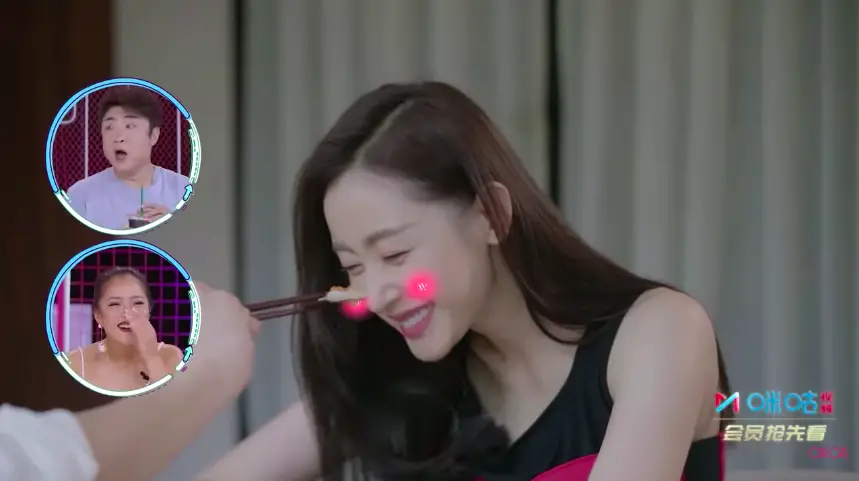 Talu Wang's Mother Suddenly Passes Away at 65
After the cast members and hosts saw the segment between Crystal Zhang and Talu Wang, even they thought there was something between them. However, Crystal Zhang shut down the rumors and said they were really good friends and that Talu Wang is easy to get along with and especially nice to women. She also said, "If we were to be together, it would've happened earlier." Even so, netizens still thought the two had an "ambiguous" relationship" and was flirting with each other. They left comments such as, "This week's "Battle Body"is them flirting the whole time.", "Even if there is a script, them going ice skating together is a bit…", "I looked at the poster behind Du Haitao to only discover this wasn't a dating show."
Netizens Thought They were Watching "We Got Married" During Crystal Zhang and Xu Kaicheng's Segment on "Battle Body"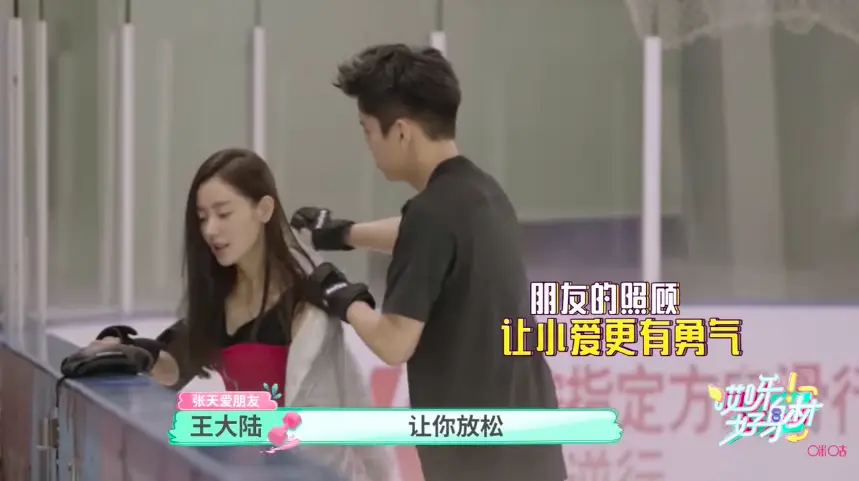 Talu Wang's Real Girlfriend Exposed?
Maybe this show really is "We Got Married" in disguise, because Crystal Zhang was reported to be in a relationship with Xu Kaicheng yesterday after they were spotted filming for "Battle Body" again. As for Talu Wang, he's already had his fair share of dating rumors in the last few months.
Talu Wang Asks Cai Xukun to Help Send His Dance Video to Lisa
Their segment starts around 04:30:
Credit: Weibo, Migu Youtube, Sina Ent