Crystal Zhang (张天爱) is known for her workout routines, strict diets, and self-discipline to maintain her fit body. She was a permanent cast member on the first season of the show, "Wow, Nice Figure", which followed celebrities and their fitness journeys. Crystal Zhang made a guest appearance on the second season of "Wow, Nice Figure" (哎呀好身材). She made a comment about not knowing the taste of Coke, which led to some debate among netizens.
Paparazzi Mistakenly Report Xu Kaicheng and Crystal Zhang were Dating While They were Filming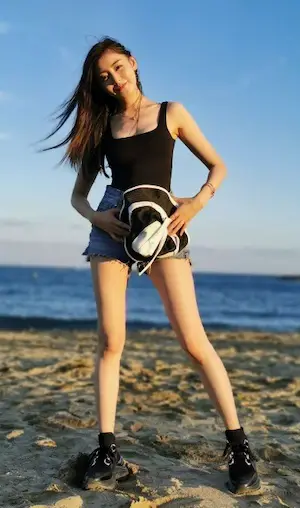 Crystal Zhang Clarifies Her Relationship with Talu Wang
Netizens Thought They Were Watching "We Got Married" During Crystal Zhang and Xu Kaicheng's Segment on "Battle Body"
On the second episode of "Wow, Nice Figure S2", Crystal Zhang was a guest at Yang Di's (杨迪) home. He offered her a snack and after looking at the nutritional value, she immediately put down the snack. Yang Di then asks her if she drinks Coke. Crystal Zhang responded, "I don't know how Coke tastes." Yang Di and his mother are shocked and asked if she has tried it before. Crystal Zhang reveals when she filmed Go Princess Go (太子妃升职记) she had a scene where she had to drink herbal medicine. The director gave her a bowl of coke in place of the medicine. The soda was already flat from being out for so long. Crystal Zhang said, "I said is this brown sugar water or is it really herbal medicine? Because I don't know how Coke tastes."
Xu Kaicheng and Crystal Zhang Starring in New Series, "Young and Beautiful"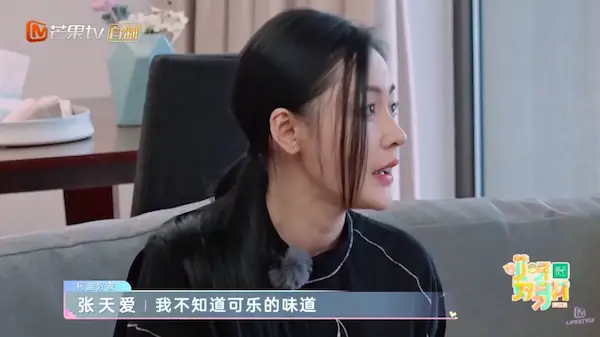 Yang Di responded, "Oh god, do you want to drink some? I have." Crystal Zhang politely nods her head, but Yang Di convinces her to try it by saying he will add two cubes of ice and a slice of lemon. She eventually tries it and says it's really good. Netizens started questioning Crystal Zhang as they recalled seeing a bottle of Coke at her home before. They also felt she was exaggerating for not knowing how Coke tasted.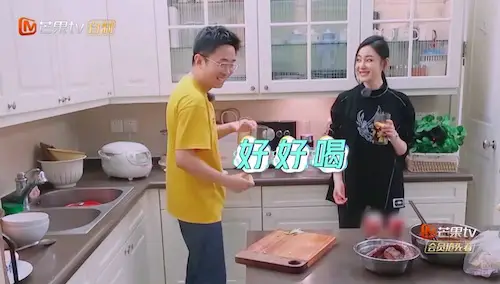 Due to the debate, Crystal Zhang addressed her comments on the show and expressed, "Nothing to do with self-discipline, nothing to do with persona. Blame it on me for speaking too fast and expressing myself wrongly. Because I don't have a habit of drinking Coke, I really forgot the taste of Coke as I haven't drank it for many years. The two collectible bottles at my home are the two bottles circulating on the internet. They have been very lucky to have appeared on 'Wow, Nice Figure'." She paid homage to Yang Di opening her world for introducing this new way of drinking Coke.